InterCommunity Cancer Centers and Institute Provides Patients Convenient Access to Today's Most Innovative Radiation Oncology Services
Pull-Out Quote:
"By combining compassion and innovation we can beat cancer."
– Dr. Hal Jacobson
Right Here. Right Now! Four supportive words that dramatically change a cancer patient's life forever.
Right Here. Right Now! Four dedicated words that define InterCommunity Cancer Centers and Institute's mission to provide academic quality cancer care within a community setting.
Right Here. Right Now! Four defiant words that scream: "We will not stop fighting until we find a cure to cancer!"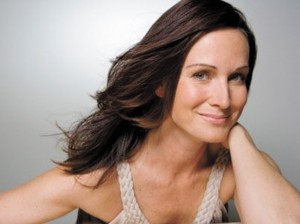 HIGHLY TRAINED & HIGHLY MOTIVATED
Since 1985, InterCommunity Cancer Centers (ICCC) and Institute (ICCI) of Leesburg and Lady Lake has dedicated itself to providing Lake, Sumter and Marion County patients innovative radiation oncology treatments that rival even the finest academic-based cancer centers in Florida.
All ICCC/ICCI radiation oncologists were university-trained at top academic medical centers including the University of Florida, Johns Hopkins University and Duke University and are board-certified by the American Board of Radiology. Radiation oncology services are spearheaded by Medical Director Dr. Hal Jacobson, Dr. Herman Flink, Dr. Bobby Harrison and Dr. Maureen Holasek.
"We are privileged and honored to treat our friends and family of Lake, Sumter and Marion Counties with compassionate and high quality cancer care," says Dr. Jacobson. "While we continue to make significant progress in the fight against cancer, we cannot afford to become complacent. It is our responsibility as physicians to continue to advance our research and treatment efforts so that one day we can beat this horrible disease."
HI-TECH CANCER FIGHTERS
The ICCC/ICCI network was the first in Lake, Sumter, and Marion Counties to provide the following advanced radiation and treatment planning technologies: Intensity Modulated Radiation Therapy (IMRT) and inverse treatment planning, Image Guide Radiation Therapy (IGRT), High-Dose Rate (HDR) Brachytherapy, Low-Dose Rate (LDR) Radioactive Seed Implants, Organ and Tumor Tracking with Calypso Medical Systems 4-D System, Breast HDR Irradiation, Valencia Skin HDR Irradiation and Accelerated Partial Breast Irradiation (APBI) using the Contura® Multi-Lumen Balloon (MLB). These treatments are resulting in increased use of radiation in cancer treatments with potentially enhanced outcomes for many people diagnosed with cancer.
The two newest radiation therapies being deployed by ICCC/ICCI to fight prostate and breast cancer are the Calypso and Contura® MLB. These respective therapies have already made a significant impact for countless patients.
The Calypso, or GPS for the Body®, is the newest treatment for prostate cancer. It is a form of IGRT that allows precision-guided radiation therapy delivery to the prostate with continuous, prostate-motion detection and monitoring. Essentially, Calypso tells the physician where the tumor location is at all times during daily radiation treatments.
Because of the precision involved with IMRT, IGRT, and now Calypso, ICCC/ICCI radiation oncologists can use higher doses of radiation to more effectively treat the cancer. These external radiation therapy treatments are performed on an outpatient basis and provides excellent survival rates equivalent to radical surgery for prostate cancer patients. It is a non-invasive and relatively painless treatment that helps maintain a patient's high quality of life during the treatment process.
As a more targeted radiation treatment for post-lumpectomy breast cancer, the Contura® MLB is an outpatient treatment procedure that allows the physician to better control the placement and direction of radiation within the breast while reducing the overall treatment time of conventional external beam irradiation from weeks to days.
After being inserted, The Contura® balloon is inflated and filled with saline, it is also equipped with a tiny vacuum port used to reduce any remaining fluid or space so that the balloon and the prescribed radiation dose conforms securely within the lumpectomy cavity. Small radiation sources, or seeds, are sent through five separate lumens, or channels, inside the balloon, each having its own dose strength and placement along the balloon curve, which fully allows the radiation dose to be contoured to the treatment area. This gives the doctor the ability to shape the radiation dose toward the desired target area and away from other areas such as the skin and/or chest wall. This ability to shape the dose allows doctors to treat more patients as they are no longer limited by the size or shape of the breast with relation to skin or chest wall distance.
"New therapies such as the Calypso and Contura MLB deliver higher doses of radiation with fewer complications and side effects than patients typically experience when treated with conventional radiation therapy," said Bobby Harrison, M.D., radiation oncologist at ICCC. "With the multi-disciplinary approach to treating malignancies today, our new therapies are helping to provide optimal results for patients."
THE EXPERIENCE OF INTERCOMMUNITY CANCER CENTERS AND INSTITUTE
ICCC has 25 years of cancer-fighting experience having treated over 10,000 patients. They are dedicated to empowering patients to have the confidence they need to change their lives. Radiation Oncologists Drs. Hal Jacobson, Herman Flink, Bobby Harrison, and Maureen Holasek bring exceptional expertise in treating breast, lung, prostate, gynecologic, skin and other cancers.
As part of a larger, nation-wide oncology group of physicians and specialists under Vantage Oncology, the oncologists at ICCC have access to aggregated clinical information and best practices from the treatment of more than 1,000 patients per day, giving ICCC the ability to offer "Ivy League" and university-quality treatment services in smaller and more rural areas.
ABOUT VANTAGE ONCOLOGY
Vantage Oncology offers a complete development, implementation and management solution for radiation oncology practices. It provides ownership opportunities that empower physicians to maintain control of their practice while leveraging the strength of the company's network and clinical resources. A multi-disciplinary team is committed to continuously raising the standards of cancer care. For more information, please visit www.VantageOncology.com.