Submitted by Hospice of Marion County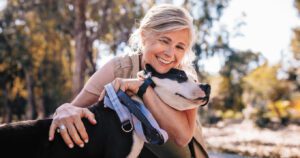 It's an understatement to say that 2020 is a year that everyone would like to forget ever happened. The global pandemic is something we would like to put behind us and get back to some sort of "normal" life.
However, we still grieve the many losses in our lives because, let's face it, as a community and nation, it's going to take some time to feel normal again due to lost jobs, lost family gatherings, sporting events, even your favorite restaurants could become, or maybe already have become statistics.
For many others, it will never be normal again due to the loss of loved ones in 2020. At Hospice of Marion County, we like to say we don't treat just the patient; we treat the whole family–before, during and after the death of a family member, friend or special someone.
During the course of an illness, it is very common for those who have received a terminal diagnosis to have spiritual concerns arise. Hospice patients often experience spiritual, religious or cultural needs which is why Hospice of Marion County recognizes the importance of spiritual care for patients and their families. We have on staff multiple chaplains who understand how one's beliefs and values can profoundly affect how they cope with illness as well as how we treat them.
For those that are spiritual, many cope by having hope of seeing their loved ones again once they also pass this life. Others have hope of healing from their loved one's loss by remembering the positive memories, choosing to celebrate the life they lived, rather than focusing only on the loss.
Religion and spirituality are not the same but are overlapping concepts. Some people see themselves as spiritual and do not formally endorse a religion. Our chaplain services are about supporting families however they feel – there is never any attempt to impose a particular faith or tradition, or to change a person's beliefs. Hospice chaplains' roles include:
• Respect and acknowledge the spiritual and cultural values and how it may impact the patient's overall care
• Interpret multi-faith and multi-cultural traditions and how they may impact the experience on hospice care
• Provide spiritual care through listening, understanding of a person in distress
• Assist patients and families with memorial services, life celebrations and burial services
• Availability to consult and collaborate with a person's personal clergy (if they wish) to provide  qsupport to the patient and/or family
• Respect patient/family confidentiality
Our chaplain services are available 24/7 for patients/families on our service by calling (352) 873-7400.
Additionally, the Monarch Center for Hope & Healing can help. Available at no charge to the community, The Monarch staff guides people in understanding that grief is a natural process and necessary to healing. The Monarch Center's phone lines are open Monday-Friday, 8:00 a.m.-5:00 p.m. Call (352) 873-7456 to speak with a counselor.