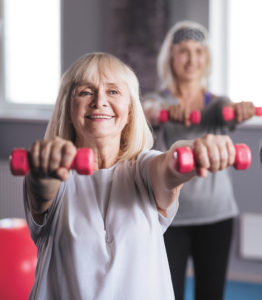 Like many Americans, you pro-bably spend a lot of time sitting. Even if you balance out your time in the chair with trips to the gym, research shows that too much sitting can up your risk of breast and colon cancers.
Luckily, it's easy to counteract the adverse effects of sitting by simply moving more. It's easy to stay active in Ave Maria, a master planned community in Southwest Florida. One visit to Ave Maria and it's easy to see why: lap pools, fitness center, and classes, bocce courts, tennis courts, pickleball courts, miles of walking trails. And let's not forget 18-holes of championship golf.
If hitting the gym or taking part in organized sports isn't your thing, there are fun, creative activities all around you that don't require you to be an athlete to enjoy.
• Visit the Mother Teresa Museum or tour the stunning Ave Maria Catholic Church
• Ride your bike to the Town Center, home to restaurants, boutique shops, salons, and a supermarket to name a few
• Stretch while reading or listening to a book or lift weights while watching a movie
• Visit a museum or another cultural center
• Plant a garden
• Walk our miles of walking, and nature trails wind throughout the town, affording our residents the opportunity to revel in the beautiful outdoors
Movement is key. Identify those activities you find enjoyable and make a choice to move.
With homes, from our three featured builders, priced from the low $200s to $400s, Ave Maria indeed has something for everyone. Models open daily.
Call (239) 325-3903 or visit avemaria.com to learn more.
How Do I Get There?
From I-75 south take Exit 111, and then make a left/east on Immokalee Road (County Road 846).
Proceed 10 miles to Oil Well Road (County Road 858). Turn right on Oil Well Road to Ave Maria.
Just a 4 Hour Drive from The Villages.