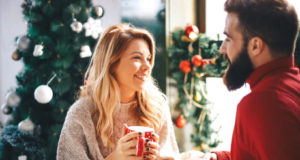 Hairline receding? Seeing more scalp shining through? Lost your self-confidence when you look in the mirror? Looking for a way to feel and look more youthful and attractive? If you answered 'yes' then you are one of the nearly 80 million Americans having to deal with aging hair and hair loss. As a progressive condition, hair loss can make us look and feel older and less confident.
While hair loss can certainly be a negative and even a depressing aspect of the aging process, thanks to a range of tools and treatments available now, it's no longer something we have to live with, hide or stress about. In most cases, hair loss is a treatable condition that you can control. Restoring and regrowing hair can help you feel more youthful and sexy, while also contributing to your overall happiness and self-confidence.
So don't wait, give yourself the gift of hair.
First, Gift Yourself a Consult
The first step is scheduling a consultation with a qualified Hair Restoration Physician. He or she will be able to run the proper diagnostic tests to determine the true cause of your hair loss, and what types of treatments might be needed to help you achieve your hair restoration goals.
Tips on finding a Hair Restoration Physician:
● Due to the limited number of full-time, experienced ABHRS-certified hair restoration physicians worldwide, prospective patients should be prepared to travel and-or consult "virtually" via phone, Skype, Facetime, etc.
● Before choosing your doctor, visit the clinic, read reviews, ask for before-and-after pictures and most importantly, ask questions about how to achieve your desired results and what should be done to maintain them.
● Ask for a referral from your primary care doctor or dermatologist to a full-time Hair Restoration Physician who is fully equipped and trained to diagnose, treat and track your hair loss process and achieve your hair restoration goals.
Once you understand the root cause of your hair loss, your doctor will help you determine the best way to stop losing more hair, enhance the hair you have and restore the hair you've lost. For most patients, this means using a combination, or 'multi-therapy,' approach: non-invasive treatments to protect the hair you have and hair transplantation to restore the hair you've lost. Some patients might accomplish their goals using only non-invasive treatments.
Looking for a Gift Idea?
Maybe it isn't your head of hair that needs a little love this holiday season. Is there someone on your shopping list that is suffering from hair loss or thinning, or perhaps would just enjoy a little pampering? Here are some ideas to give them the gift of healthier hair.
● Nutritionals & Nutraceuticals: Hair care also comes in pill form. Hair vitamins and supplements, like Viviscal Pro, Nutrafol and "SuperBiotin" can help your hair become shinier, fuller and stronger. And they make the perfect stocking stuffer!
● At-Home Lasers: Looking for a gift that packs a big punch? Hair growth lasers are now available in laser-embedded ball caps, like CapillusRX 315 or the award-winning Turbo LaserCap which offer a quick effective, discreet, hands-free, side effect-free treatment to the scalp.
● Scalp Makeover: Consider treating someone on your list to a little scalp pampering. New "Scalp Makeovers" are available to treat oily, dry, itching or flaking scalp as well as hair breakage, thinning and more. It's sort of like a high-tech facial for the scalp.
The bottom line is, whether it's a gift to yourself, or someone in your life, you won't regret giving the gift of hair. While hair restoration will undoubtedly make you look and feel better on the outside, perhaps more importantly, it can also boost your confidence and self-esteem – making it the gift that truly keeps giving. For gift ideas or to give the gift of hair this holiday season, visit shop.baumanmedical.com/
For more information about the causes and treatments for hair loss, and how hair restoration can help you become a "new you in the new year," visit www.baumanmedical.com or call 561-220-3480.