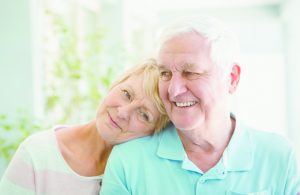 Insurance issue and changes can be confusing. Trusting just any run of the mill company is very often intimidating for most individuals. How do you know you're getting the best advice? Kiefer Insurance has the answers that you need. In business since 1972, their family-owned company is trusted because of their impeccable service and commitment to their clients.
At Kiefer Insurance, they pride themselves on not working for the Insurance Companies, but instead, working for you! They form life-long relationships with their clients, and the results are what keep them in the forefront of the community.
Common Insurance Concerns
Can I keep my coverage if I move?
Whether you're moving out of state or making a town move within Florida, there are opportunities to change your plan or to enroll in a new plan if necessary. SEP or Special Enrollment Period allows you to change your policy outside of the OEP (Open Enrollment Period). Typically you have 60 days to change your plan if you move. This allows you to either keep your existing plan or enroll in new coverage.
Having an experienced agency guide you through this intricate process is ideal so that you and your family are certain not to be left without coverage.
What Do I Need to Know About Medicare?
Medicare is a sophisticated system, but maneuvering your way through the maze is the tricky part. You'll want to have the best coverage based on what your income will allow.
Medicare has several parts:
• Part A (hospital)
• Part B (physician & out-patient services)
• Part C (Medicare Advantage Plan)
• Part D (prescription drug coverage)
Because Medicare only covers approximately 80%of Part B expenses, most individuals will need to enroll in supplemental coverage to cover the cost associated with outpatient services.
At age 65, most people enroll in Medicare Part A & Medicare Part B. Medicare only covers about 80% of Part B expenses. You are responsible for the other 20%.
When you opt to enroll in Medicare Part C (Medicare Advantage Plan), it combines Part A, Part B and sometimes Part D coverage. This is similar to PPO & HMO plans, which have co-pays or deductibles instead of the 20% balance that Medicare does not cover. The benefits depend upon the policy you select.
To find out more, please visit www.medicare.gov, or Call KIEFER INSURANCE to arrange a no obligation explanation of these Medicare choices. They represent a carefully selected group of financially sound and reputable insurance companies to offer you the best service possible and most comprehensive coverage at competitive prices. They do more than sell insurance; Kiefer Insurance provides peace of mind. For more than forty-five years, they've maintained their role as the trusted agency in Ocala.
Group Policy For Business Owners
If you own a business and have four or more employees, group health insurance is a great benefit to offer your employees. You are required to pay at least 50% of the employee premium, and the employee is responsible for paying the other 50% of the premium. Now, insurance carriers allow more than one plan to be offered, so that each employee can choose the policy that provides the best coverage and price for them.
For your convenience, when new employees are hired, Kiefer Insurance meets with them in person to explain the benefits. Because the details set Kiefer Insurance apart from the rest, they do NOT simply mail them the plan summaries and enrollment applications.
For more information on Kiefer Insurance and how they can partner with you to get you on the right track, please call 352.732.7501, or visit their website at kieferinsurance.com.