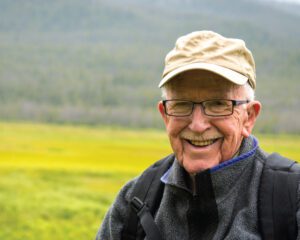 Newly diagnosed hearing-impaired seniors who are treated with hearing aids experience reduced odds of dementia, depression, anxiety, and fall-related injuries over their nontreated peers, per a recently published University of Michigan study.
The findings, published in the Journal of the American Geriatrics Society and discussed in a recent U-M news release, involved anonymous data from nearly 115,000 Medicare HMO participants aged 66 and older with hearing loss. Per the release, researchers determined that the hearing aid users had:
18% lower risk of a dementia diagnosis within three years of being diagnosed with hearing loss
11% lower risk of a depression or anxiety diagnosis within the same three-year period
13% reduced chance "of being treated for fall-related injuries"
SEEING IMPACTS
Studies have long linked hearing loss and other conditions such as cognitive decline in older adults — with data showing evidence of accelerated brain shrinkage, five-fold risk of dementia, earlier onset of decline, and other changes — but there's growing evidence of hearing technology's affirmative benefit to brain health.
A commission appointed by medical journal The Lancet, for example, found that curtailing a selected group of potentially modifiable risk factors such as low childhood educational level, hypertension, obesity, smoking, and hearing loss could help cut dementia cases by a third worldwide.
Like hearing loss, dementia exacts a cost not only in cognitive functioning, mental health, and physical wellness but also in economic consequences, with some researchers estimating total annual cost for care at over $800 million annually worldwide.
It's unclear exactly why hearing loss goes hand in hand with increased rates of dementia, depression, anxiety, and falls, but the U-M team suspected it may in part involve deficits in social interaction, independence, brain stimulation, and balance.
"Some researchers also believe," the news release noted, "that the loss of nerve impulses from the ear to the brain, and loss of cognitive ability leading to dementia, could be part of the same aging process."
Investigators found, however, that "only 12% of those who have a formal diagnosis of hearing loss actually get [hearing aids] — even when they have insurance coverage for at least part of the cost." Researchers also noted racial, ethnic, geographic, and gender disparities in hearing aid usage.
TAKING ACTION
Though researchers in the present study suggested additional investigations to determine the existence and extent of any causal relationship, they concluded that "timely diagnosis of [hearing loss] and early use of [hearing aids] may delay the diagnosis of cognitive decline and reduce the risk of injurious falls."
Patients who potentially need hearing help may have associated conditions such as cognitive impairment, depression, anxiety, balance issues, cardiovascular disease, or diabetes.
Our hearing care team at Winter Haven and Ridge Audiology are available and accepting new patients. Give us a call at (863) 594-1976 or submit a contact form online at WinterHavenAudiology.com to schedule your appointment today.
CALL TODAY to schedule your appointment 863.594.1976
Winter Haven Audiology
510 1st St S | Winter Haven
Ride Audiology
704 SR 60 E | Lake Wales
University of Michigan Institute for Healthcare Policy & Innovation. Study Links Hearing Aids to Lower Risk of Dementia, Depression & Falls; Only 1 in 8 Older Adults With Hearing Loss Have One. https://ihpi.umich.edu/news/study-links-hearing-aids-lower-risk-dementia-depression-falls-only-1-8-older-adults-hearing. Accessed Sept. 23, 2019. Mahmoudi E. et al. Can Hearing Aids Delay Time to
Diagnosis of Dementia, Depression, or Falls in Older Adults? Journal of the American Geriatrics Society. 2019;DOI: 10.1111/jgs.16109. Frankish H, Horton R. Prevention and Management of Dementia: A
Priority for Public Health | The Lancet. https://www.thelancet.com/journals/lancet/article/PIIS0140-6736(17)31756-7/fulltext. Accessed Sept. 23, 2019. Johns Hopkins Medicine. Hearing Loss Linked to
Accelerated Brain Tissue Loss. https://www.hopkinsmedicine.org/news/media/releases/hearing_loss_linked_to_accelerated_brain_tissue_loss_. Accessed Sept. 23, 2019.
The JAMA Network | JAMA
Neurology. Hearing Loss and Incident
Dementia. http://jamanetwork.com/journals/jamaneurology/fullarticle/802291. Accessed Sept. 23, 2019. Johns Hopkins Medicine. Hearing Loss Accelerates Brain Function Decline in Older Adults.
https://www.hopkinsmedicine.org/news/media/releases/hearing_loss_accelerates_brain_function_decline_in_older_adults. Sept. 23, 2019.