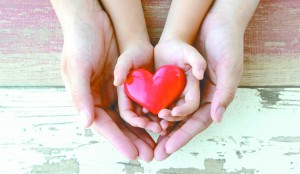 The number of medical advancements over the last century is astonishing. It is no surprise that heart disease and cancer continue to claim more lives than any other disease each year. All the while, advancements in treating and preventing both are nothing short of miraculous. This is especially true of heart disease, which can be successfully treated now so more than ever.
Johns Hopkins Heart and Vascular Institute funded their Center for Inherited Heart Diseases in 2007. The overall objective of the center is to slow the progression of genetic and familial heart disease through diagnosis and prevention. To achieve this goal, the center screens for and treats the following conditions: Arrhythmogenic right ventricular dysplasia (ARVD), Brugada Syndrome, Cardiac amyloidosis, Cardiac myxoma, Familial Dilated Cardiomyopathy, Familial Valvular heart disease, Hypertrophic cardiomyopathy, Long QT Syndrome, Loeyz-Dietz syndrome, Marfan syndrome, noncompaction cardiomyopathy, restrictive cardiomyopathy, and many others. After thorough examinations, genetic counselors and cardiologists discuss the patients' cases on an individual basis, order required tests, and provide recommendations based on the findings.
According to Alison L. Cirino and Carolyn Y. Ho, who co-authored the medical paper "Genetic Testing for Inherited Heart Disease," some heart diseases are more easily diagnosed than others. The pair practices at Brigham and Women's Hospital in Boston. They claim that appropriate tests have yet to be developed for many heart disease causes. "Monogenic conditions, meaning heart diseases that are caused by just one or few genetic changes, can sometimes be found through today's tests and technology," they write. "Some conditions like high blood pressure or coronary artery disease run in families, but probably result from a number of different genetic changes that individually have a subtle effect, but work collectively in a complex manner to cause disease." It is always more difficult to determine the heart conditions that have multiple factors and variables, but of even greater concern is raising awareness of how heart disease can develop and informing the public of the research that shows many of these issues are genetic.
According to the Centers for Disease Control (CDC):
"Heart disease is the leading cause of death and a major cause of disability in the United States. About 600,000 Americans die of heart disease annually.
This represents almost 25% of all U.S. deaths. To raise awareness of this disease, February has been recognized as "American Heart Month" since 1963."
It doesn't matter if the cause of your heart disease is genetic or lifestyle choices, the facts about treatment remain the same. In consultation with your doctor, a healthy diet should be observed to help maintain a sensible weight; alcohol and tobacco use should be eliminated or very limited; and exercise should be performed daily. Many people often don't consider the stress of their lifestyle, which is equally as important as diet, tobacco use, and exercise. Letting your life come to a point where you have little to no joy, no relaxation, no fun, it may be time to reassess your priorities.
More often than not, simply eliminating the things you really don't want to do and finding more of the things you truly do want to do, the body naturally begins to heal itself. If you are concerned about genetic heart disease for yourself or someone in your family, you are encouraged to visit the CDC's site at this address: http://www.cdc.gov/genomics/
resources/diseases/heart.htm. The site has a lot of information on genetic heart disease, prevention, and a tool called "My Family Health Portrait," to help you understand the role genetics may be playing in your heart health.
Do you have questions about heart disease and genetics? For more tips or to address any concerns about your heart health, call Dr. Vallabhan at 352-750-2040 today!
Dr. Vallabhan
352-750-2040
Rolling Oaks Professional Park
929 N. US Highway 441, Suite 201
Lady Lake, FL 32159
It's your heart.
It should be
personal.
And that's how I treat it.
When you come to see me… that's exactly who you will see. I will know your name, how many children you have, what foods you love to eat and how much sleep you get each night. I will take your health personally. That is why I am the only doctor you will see when you come to my office. I will take time with you and get to know you personally. No patient of mine will ever have to see an associate or undergo needless testing. I will know which tests are needed and which aren't. I will watch over you and treat you as I want to be treated when, one day, I am the patient and not the doctor. And that is my promise to you.