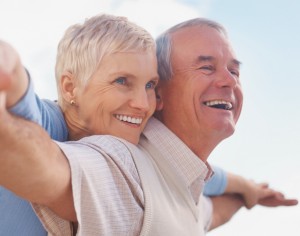 With so much news surrounding the prevention, detection and treatment of breast, prostate, colon and skin cancer, it can be easy to forget that other deadly forms of cancer do exist. According to the American Cancer Society (ACS), there will be approximately 17,990 newly diagnosed esophageal cancer cases in 2013. As a result, the ACS also estimates that this cancer will take 15,210 lives. In its continued efforts to educate local residents about all forms of cancer, this month InterCommunity Cancer Centers (ICCC) and Institute (ICCI) of Leesburg and Lady Lake are spotlighting esophageal cancer.
The esophagus is the muscular tube through which food passes from the throat to the stomach. The majority of esophageal cancers are either adenocarcinoma or squamous cell carcinoma. Both cancers are found in the tissue that lines the inside of the esophagus.
Many researchers believe that some risk factors, such as tobacco or alcohol use, may cause esophageal cancer by damaging the DNA of cells that line the inside of the esophagus. In addition, long-term irritation of the lining of the esophagus caused by reflux (heartburn), Barrett's esophagus, and esophageal webs, may also lead to DNA damage and increased esophageal cancer risk. While we don't know the exact cause of esophageal cancer, we do know some of the key risk factors that make this cancer more likely, including the following provided by the ACS:
"While we cannot prevent all esophageal cancer cases, we can reduce our risk of getting this disease by maintaining a health diet comprised of fruits and vegetables, avoiding tobacco and limiting alcohol use. Also, staying active by engaging in daily exercise and keeping a healthy weight can also help our prevention efforts," explains Hal Jacobson, M.D., medical director of ICCC/ICCI.
Patients who are diagnosed with the esophageal cancer are often prescribed chemotherapy, surgery and/or radiation treatments. Radiation therapy, including external-beam and high- and low-dose brachytherapy, are most often used by cancer specialists to shrink the tumor prior to surgery, kill any cancer cells that may remain after chemotherapy and surgery, and with more advanced esophageal cancers – shrink tumors so a patient can swallow more easily.
"While external-beam radiation therapy and brachytherapy cannot cure the cancer, it can help shrink and terminate any remaining cancer cells. In addition, brachytherapy has proven to be an effective way to relieve painful swallowing and improve a patient's quality of life," says Dr. Maureen Holasek, radiation oncologist at ICCC/ICCI.
Age: The chance of getting esophageal cancer is relatively low in youth but increases with age.
Gender: This disease is three to four times more common among men than among women.
Gastroesophageal Reflux Disease (GERD): In some people, acid can escape from the stomach into the esophagus causing symptoms such as heartburn or chest pain. People with GERD have a higher risk of getting adenocarcinoma of the esophagus based on how long someone has had the disease and how severe the symptoms are.
Barrett's Esophagus: If stomach acid continues to enter the lower esophagus over an extended period of time, it can damage the lining of the esophagus. The longer someone has reflux, the more likely it is that they will develop Barrett's esophagus.
Tobacco and Alcohol: The increased and extended use of tobacco products, including cigarettes, cigars, pipes, and chewing tobacco, as well as drinking alcohol are known lifestyle risk factors for esophageal cancer
Obesity: People who are overweight or obese (severely overweight) have a higher chance of getting adenocarcinoma of the esophagus. This is in part explained by the fact that people who are obese also tend to suffer from associated conditions, including esophageal reflux.
For more information, please visit www.ICCCVantage.com.
THE EXPERIENCE OF INTERCOMMUNITY CANCER CENTERS
ICCC has 25 years of cancer-fighting experience having treated over 10,000 patients. They are dedicated to empowering patients to have the confidence they need to change their lives. Radiation Oncologists Drs. Hal Jacobson, Herman Flink, Maureen Holasek and Alison Calkins bring exceptional expertise in treating breast, lung, prostate, gynecologic, skin and other cancers.
As part of a larger, nation-wide oncology group of physicians and specialists under Vantage Oncology, the oncologists at ICCC have access to aggregated clinical information and best practices from the treatment of more than 1,000 patients per day, enabling them to develop highly-effective and peer-collaborated treatments. This gives many of the centers that work with Vantage, including ICCC, the ability to offer university-quality treatment services in smaller and more rural areas.
It gives local communities exceptional services closer to home and in a non-hospital setting. To learn more, please visit www.ICCCVantage.com.
ABOUT VANTAGE ONCOLOGY
Vantage Oncology offers a complete development, implementation and management solution for radiation oncology practices. It provides ownership opportunities that empower physicians to maintain control of their practice while leveraging the strength of the company's network and clinical resources. A multi-disciplinary team is committed to continuously raising the standards of cancer care. Vantage provides patients and their families with ultimate peace of mind through its commitment to clinical excellence and superior outcomes. For more information, please visit www.VantageOncology.com.