IMRT Uses Thousands of Tiny Beams to Increase Radiation Accuracy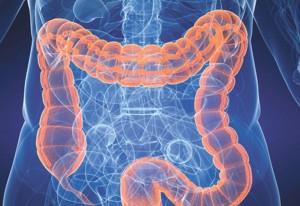 Excluding skin cancers, colorectal cancer is the third most common cancer diagnosed and the third leading cause of cancer-related deaths in both men and women in the United States. The ACS estimated 103,170 new cases of colon cancer and 40,290 new cases of rectal cancer in 2012. As a result, it is expected to have caused about 51,690 deaths. In celebrating National Colorectal Cancer Awareness Month this March, InterCommunity Cancer Centers (ICCC) and Institute (ICCI) of Leesburg and Lady Lake are educating its served communities about the importance of early detection and advanced treatments that are helping to save countless lives.
As part of your digestive system, the colon helps eliminate waste from your body. Sometimes, irregular growths (called polyps) can develop in the lining of your colon and, left untreated, can become cancerous. Colon cancer is often treated by surgically removing the affected part of the colon, followed by radiation treatments and/or chemotherapy to help prevent the cancer from spreading or returning.
ICCC/ICCI offers colon cancer patients Intensity Modulated Radiation Therapy (IMRT), which is an effective tool used by physicians to administer conformal radiation therapy. IMRT treats the patient with thousands of small laser beams rather than a few large, uniform beams. The crossfire of these beams – much like radiosurgery – allows physicians to deliver a uniform dose of radiation to the tumor while protecting the healthy and sensitive surrounding tissue from high-dose radiation. Patients undergoing IMRT may need fewer treatments, thus saving time and money—as well as unnecessary radiation exposure.
"This advanced technology allows physicians to deliver high doses of radiation to a very precise location. It controls the disease while sparing surrounding tissues and organs," explains Dr. Alison Calkins, radiation oncologist at ICCC/ICCI. "IMRT uses sophisticated computer technology along with specialized equipment in treatment planning to deliver targeted radiation therapy to colorectal cancer patients."
Because of the precision involved with IMRT, physicians can use higher doses of radiation to more effectively treat the cancer. At the same time, other organs and tissues are not affected by the radiation, reducing the side effects and improving patients' quality of life.
"Previously, it was difficult to treat colon cancer with radiation therapy because after surgery, part of the small bowel sometimes collapses into the pelvic area," says Dr. Maureen Holasek, radiation oncologist at ICCC/ICCI. "Using IMRT, we can program the system to send the radiation to specific areas in the pelvis and to avoid areas (like the small bowel) we don't want exposed to radiation."
In addition to these treatment advancements, Hal Jacobson, M.D., medical director of ICCC/ICCI, also offers patients the following tips to help prevent colorectal cancers:
• Know your family history. If colorectal cancer runs in your family, you may need to be tested earlier and more often.
• Avoid cigarettes and other tobacco products.
• Get plenty of exercise. Even small amounts of exercise on a regular basis can be helpful.
• Eat plenty of fruits, vegetables, and whole grain foods.
Beginning at age 50, both men and women should follow one of the ACS' recommended testing schedules and scheduled screenings will vary based on personal or family history:
Tests for Detecting Polyps and Cancer
• Flexible sigmoidoscopy every five years
• Colonoscopy every 10 years
• Double-contrast barium enema every five years
• CT colonography (virtual colonoscopy) every five years
Tests for Detecting Cancer
• Yearly fecal occult blood test (gFOBT), or
• Yearly fecal immunochemical test (FIT) every year, or
• Stool DNA test (sDNA)
"Colorectal cancer-related deaths continue to decline, but patients still must make a concerted effort to get tested," explains Dr. Jacobson. "There is no excuse not to be tested because this is one form of cancer that we can prevent by undergoing a prescribed colonoscopy or stool test."
THE EXPERIENCE OF INTERCOMMUNITY
CANCER CENTERS
ICCC has 25 years of cancer-fighting experience having treated over 10,000 patients. They are dedicated to empowering patients to have the confidence they need to change their lives. Radiation Oncologists Drs. Hal Jacobson, Herman Flink, Maureen Holasek and Alison Calkins bring exceptional expertise in treating breast, lung, prostate, gynecologic, skin and other cancers.
As part of a larger, nation-wide oncology group of physicians and specialists under Vantage Oncology, the oncologists at ICCC have access to aggregated clinical information and best practices from the treatment of more than 1,000 patients per day, enabling them to develop highly-effective and peer-collaborated treatments. This gives many of the centers that work with Vantage, including ICCC, the ability to offer university-quality treatment services in smaller and more rural areas. It gives local communities exceptional services closer to home and in a non-hospital setting. To learn more, please visit www.ICCCVantage.com.
ABOUT VANTAGE ONCOLOGY
Vantage Oncology offers a complete development, implementation and management solution for radiation oncology practices. It provides ownership opportunities that empower physicians to maintain control of their practice while leveraging the strength of the company's network and clinical resources. A multi-disciplinary team is committed to continuously raising the standards of cancer care. Vantage provides patients and their families with ultimate peace of mind through its commitment to clinical excellence and superior outcomes.
For more information, please visit
www.VantageOncology.com.