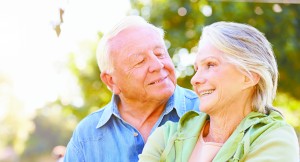 In its continued efforts to enhance the access and delivery of coordinated cancer care for local patients, InterCommunity Cancer Centers (ICCC) recently announced plans to centralize its comprehensive services in order to provide them at one single location in Lady Lake.
Leading ICCC Radiation Oncologist Dr. Herman Flink, who has cared for patients in the Leesburg community for several decades, will continue treating patients at the Lady Lake location, less than 10 miles from Leesburg. During this transition, there will be no interruptions in patient care and ICCC will continue to provide evidence-based, radiation therapy treatment ensuring the use of best practice guidelines for its patients' cancer treatment.
The centralization of services will also ensure ICCC's ability to provide the following services:
. Advanced technology including an on-sight CT scanner, state-of-the-art imaging, Calypso® GPS for the Body® and High-Dose Rate (HDR) brachytherapy
. Improved continuity of care from physicians already familiar with the patient's case, helping avoid further unnecessary tests and services that may potentially lead to additional costs and inconvenience
. Cohesive, coordinated and continuous care including the transition of many clinical team members from the Leesburg center to Lady Lake
. Immediate access to all patient records as all of ICCC's locations operate on the same medical record system
"We are very excited for our patients because it enables us to more effectively focus our efforts and resources at one location," explained Herman Flink, M.D., radiation oncologist at ICCC. "By collaborating with our physicians on this endeavor, we are confident that the decision to centralize services will significantly enhance the delivery of comprehensive cancer services to the communities we serve."
ICCC is part of Vantage Oncology which includes more than 50 cancer treatment centers in 14 states providing quality, personalized care in a community setting.
For more information, please call InterCommunity Cancer Centers at (352) 326-2224, or visit us at www.icccvantage.com.
THE EXPERIENCE OF INTERCOMMUNITY CANCER CENTERS
ICCC has 25 years of cancer-fighting experience having treated over 10,000 patients. They are dedicated to empowering patients to have the confidence they need to change their lives. Radiation Oncologists Drs. Hal Jacobson, Herman Flink, Maureen Holasek and Jeffrey Kanski bring exceptional expertise in treating breast, lung, prostate, gynecologic, skin and other cancers.
ABOUT VANTAGE ONCOLOGY
Vantage Oncology offers a complete development, implementation and management solution for radiation oncology practices. It provides ownership opportunities that empower physicians to maintain control of their practice while leveraging the strength of the company's network and clinical resources. A multi-disciplinary team is committed to continuously raising the standards of cancer care. Vantage provides patients and their families with ultimate peace of mind through its commitment to clinical excellence and superior outcomes. For more information, please visit www.VantageOncology.com.
InterCommunity Cancer Centers – Lady Lake
922 Rolling Acres Road, Suite 201
Lady Lake, FL 32159
T: (352) 326-2224
F: (352) 753-6399
ICCCVantage.com