Transforaminal Interbody Fusion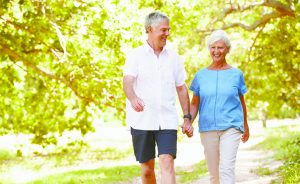 Patients with severe lower back or leg pain and dysfunction related to a pinched nerve caused by a degenerative spinal condition like spinal stenosis, spondylolisthesis or a herniated disc have earnestly sought treatments to relieve pain and restore mobility. One method that has proven effective for many patients is a procedure called Posterior Lumbar Interbody Fusion, or PLIF, in which two large incisions are made along the spine and the surrounding muscles are detached to allow removal of the damaged disc and then a bone graft is inserted into the empty disc space to stabilize the spine. This highly invasive procedure comes with significant risk and potential complications, as well as a recovery time of a year or longer.
The good news is that there is a newer procedure designed to provide the same benefit with far less risk, damage to healthy tissue, scarring and recovery time. Transforaminal Lumbar Interbody Fusion, or TLIF, is a spinal fusion technique designed to stabilize the spine, remove or correct the injured part of the disc, and provide shock absorption between the spinal bones as well as prevent vertebrae from rubbing together, thereby alleviating pressure on the related nerves.
TLIF utilizes a posterior approach to the affected disc space through openings between the vertebrae called the intervertebral foramen. Unlike PLIF, TLIF requires only a single incision and partial facet resection, protecting key elements of the spine while avoiding lenghty incisions and muscle detachment along both sides of the spinal column.
The single entry point of the TLIF surgery requires specialized surgical instruments to gain access through disc spaces, and implants specifically designed for this procedure. TLIF also requires a surgeon with precise training and experience in the surgery, such as Ocala Neurosurgical Center's board certified neurosurgeon, Dr. Mark Oliver.
"Compared to the PLIF procedure, TLIF is far less invasive, minimizes damage to nerve roots, ligaments and other tissues, comes with far less risk, and requires far less recovery time. It is a huge breakthrough for patients suffering from herniated discs, stenosis or slipped vertebrae."
As a surgeon who has performed many TLIF procedures, Dr. Oliver has discovered outcomes are improved by inserting an expandable cage made of allograft bone, PEEK or titanium between the bones to help reestablish and maintain a more generous space between the vertebrae, and help decompress pinched nerve roots. This method also aids in stabilizing the surrounding ligaments, which adds strength to the affected area and helps restore a more normal spinal alignment in
patients with spondylolisthesis.
"For patients suffering from disabling pain or dysfunction in the low back or legs related to certain spinal disorders whose symptoms are not relieved through non-surgical methods, TLIF presents a real hope for relief without the elevated risk, scarring and protracted healing produced by previous procedures."
Most TLIF patients require only a one-to two-day stay in the hospital and can begin physical therapy the day after surgery. Most can return to routine low-strain daily activities within four to six weeks. Satisfaction surveys indicate that roughly 80% of TLIF patients are satisfied with the outcome of this
procedure and its ability to relieve pain and restore function.
To find out more about TLIF surgery, talk to your doctor or call ONC at (352) 622-3360.
MARK D. OLIVER, MD
• In practice of neurosurgery since joining Ocala Neurosurgery Center in 1998
• Board Certified in Neurological Surgery by the American Board of Neurological Surgery
• Medical Degree from the University of Alabama School of Medicine in Birmingham, AL
• Chief Resident at the University of South Florida College of Medicine in Tampa with specialized training   in complex spinal disorders
• Fellowship in neuroscience spinal cord injury at Eastern Virginia School of Medicine in Norfolk, Virginia
• Certified by the National Board of Medical Examiners
• On staff at Munroe Regional Medical Center & Ocala Regional Medical Center
Dr. Oliver is a member of the American Association of Neurological Surgeons, the Florida Neurological Society, the Florida Medical Association and the Marion County Medical Society.
Dr. Mark Oliver, his partner neurosurgeons, Dr. Daniel Robertson and Dr. Antonio DiSclafani, and their talented support team are dedicated to providing unsurpassed diagnostic and therapeutic care for a range of neurological and spinal disorders. Our foremost mission is to help you return to a life of health, comfort and vitality.