By Superior Residences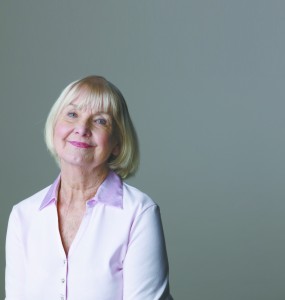 Making the decision to move a loved one into full-time care is one of the most difficult choices a family will face.
But getting to know the kinds of care that are available and visiting an assisted living residence can put your mind at ease about finding the right place and program for your family's needs.
"The most important thing, always, is to keep your loved one safe and healthy," said Gary Crews, Executive Director at Superior Residences of Cala Hills in Ocala, which provides assisted living and memory care. "The right place will offer custom care that respects individual needs while providing a home-like, loving environment."
There are several options available for those who need residential care. Assisted living can monitor health and lend a hand to residents in the early stages of Alzheimer's and dementia, while memory care is geared specifically to the needs of residents in more advanced stages.
All full-time care residents should receive customized care plans and services with staff available 24/7 to assist with their daily needs. Memory care residents should also have specially trained staff and extra security measures in place to help keep them safe and comfortable.
Ask if the facility has ECC or "Age in Place" license that allows your loved one to stay in one place for the remainder of their life, even as their illness progresses.  This may keep you from having to move your loved one to another facility as the disease progresses.
Still, even knowing there are great programs available, the decision can be difficult.
The Alzheimer's Association (www.alz.org) offers these questions to help determine when residential care is the best option:
• Is the person with dementia becoming unsafe in their current home?
• Is the health of the person with dementia or my health as a caregiver at risk?
• Are the person's care needs beyond my physical abilities?
• Would the structure and social interaction at a care facility benefit the person with dementia?
Change is always challenging, but a full-time care residence like Superior Residences can offer seniors a happier, healthier life while offering family peace of mind.
Call today to talk with a Superior Residences team member about all the options available to you at 352-861-2887. We look forward to helping in any way possible.