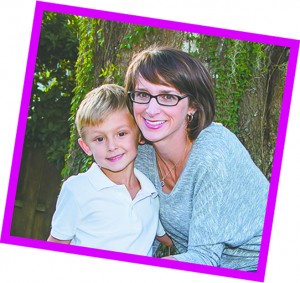 May 8th kicks off Women's Health Week and the 8th is also Mother's Day, making it the perfect time to think of protecting your health and reminding the women you love they might be due for a routine screening mammogram.
The Board Certified radiologists of RAO recommend that women get a baseline mammogram by age 40 to establish a healthy image that can be compared to future exams, which should be performed every one to two years.
"A lot of women put off routine screening for a number of reasons," says RAO radiologist and breast imaging specialist Dr. Amanda Aulls. "The main reasons women give are that mammograms are uncomfortable or frightening, or that they're too busy. As a woman and the mother of a young child, I get it. But while a mammogram may be a bit uncomfortable and interrupt your regular duties, our healthcare team goes out of its way to make sure your visit is as quick and pleasant as possible. As for the fear factor, remind yourself that when caught in its very earliest stage, breast cancer has an extremely high cure rate. So come in for a few minutes, get it over with and go on with your day knowing you're taking the best possible care of yourself. And," she adds, "remember you're doing it for more than yourself, but also for the people who love you."
Designated as Breast Imaging Centers of Excellence by the American College of Radiologists (ACR), RAO's Women's Imaging Center and TimberRidge Imaging Center provide a full spectrum of breast imaging and diagnostic services, including tomosynthesis, or 3D mammography, which clinical tests demonstrate is 40% more accurate at catching invasive cancers and eliminating stressful false positives than traditional
mammography.
When an alternative or follow-up exam is needed, RAO is ACR-accredited in all qualifying breast modalities, including breast MRI, breast ultrasound, mammography and stereotactic breast biopsy, as well as additional services like breast needle localization, breast aspiration and ultrasound-guided breast biopsy.
"We offer everything for every stage of examination," assures Dr. Aulls. "And we work directly with your doctor to provide comprehensive diagnosis, applicable treatment if needed, and plenty of patient education. We treat women how I would want
my mother, my sister, my friends and myself to be treated – with expertise and genuine caring."
For more information on RAO's services, staff and insurance coverage, please call 352-671-4300.