By The Medicine Chest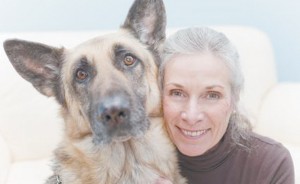 Animal lovers have been saying it for years; animals, especially pets, are people too! While this is usually meant as a joke, there are elements of truth in it. Many people consider their pet to be a member of the family, and especially for children, the companionship of a loved pet can be something they'll remember and cherish for their whole life.
Pets are a special part of the family which is the exact reason pet owners do what they can to ensure their pets are healthy and happy. When pets get sick and require medication, it can oftentimes be difficult to administer which in turn can cause stress for both owner and pet. Unfortunately, because it is so difficult to get pets to cooperate, sometimes people give up trying to give their pets the medicine they need.
Luckily though, licensed compounding pharmacists can create innovative formulations that make administering medication safer, easier, and more enjoyable for pets and their owner. Pet prescriptions can be customized, just as those for people, to ensure the proper dosage for each pet's unique needs. One of the biggest benefits of compounding pet prescriptions is being able to prepare alternative medication forms including flavored liquids, solid treats, and transdermal creams to make medicines more palatable.
A licensed compounding pharmacists can custom prepare – and even flavor – your pet's medications in ways never before possible. A state-of-the-art compounding pharmacy, can:
Change dosages & strengths of medications for animals
Combine medications or customize formulation
Add flavors make the medication something the pet craves
Create alternative dosage forms
Compound discontinued pet medications
There are many benefits to having your pet's medications compounded. First and foremost, medications can be customized for individual pet needs and the dosage form can be altered to ensure your pet will enjoy taking the medication.
If your pet has a difficult time taking pills, try a great tasting chewable or liquid. Rather than trying to hide a pill, why not offer it in a favorite-flavored treat or yummy oral paste?
If your pet's medication is discontinued or only available in human dosages, we can prepare the exact dosage your pet needs.
If your pet is on multiple medications, some pet prescriptions can even be combined into one simple capsule to make medication time easier than ever.
When taking medications is easier and more enjoyable, the relationship between pets and their people stays relaxed and pleasurable, and owners are more able to comply with the prescribed treatment to keep their pets healthy.
The Medicine Chest Pharmacy provides custom compounding for prescriptions providing unique solutions for the health issues of your beloved pets. We go the extra mile to provide veterinarians and their animal patients with unparalleled customer service; dosing and dispensing options; competitive pricing; and convenient ordering.
Call 352-753-1877 today if you have any questions or  are interested in speaking with a compounding pharmacist about your pet's medications.