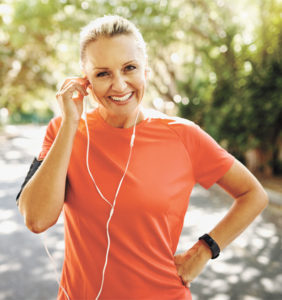 November is National Diabetes Month, a time when communities across the country team up to bring attention to diabetes and its impact on millions of Americans.
If you're one the 27 million people in the U.S. with type 2 diabetes, you and your doctor have likely discussed the importance of a healthy diet and moderate exercise. Losing extra pounds, eating better, and becoming more active are some of the most important steps you can take to keeping your diabetes under control. The lifestyle amenities and healthy eating options found in Ave Maria, FL help residents stay on-track and make healthy lifestyle decisions.
Weight Control
For many people, healthy meal planning consists of a long drive to the grocery store, fighting traffic, finding a parking spot and then lugging the groceries back home. Residents of Ave Maria merely walk to the local Farmers Market in the Town Center. The outdoor market features several vendors which include fresh locally grown produce and citrus, fresh seafood, Italian breads, local honey, and more.
If you're looking for a more extensive selection, Publix grocery market is a quick walk or golf cart ride away. Located in the La Piazza Publix Center, shoppers enjoy the convince of a fresh meat counter, bakery, deli, and an abundant selection of fresh produce.
The abundance of healthy food options in Ave Marie is endless.
What Kind of Exercise Will Help?
Two types of physical activity are most important for managing diabetes: aerobic exercise and strength training. The American Diabetes Association® recommends 30 minutes of moderate-to-vigorous intensity aerobic exercise at least five days a week or a total of 150 minutes per week.
Examples of moderate-intensity exercise include:
• Walking briskly (3 miles per hour or faster). Ave Maria has miles of walking trails.
• Bicycling (10 miles per hour or slower). Our bike friendly town allows you to bike to shopping, dining and more!
Examples of vigorous-intensity exercise include:
• Racewalking, jogging or running. Located in the Town Center, the Ave Maria Fitness Center spans 5,000 square feet of workout and classroom area, men's and women's showers, reception area and offices. The workout floor includes state-of-
the-art treadmills, stationary bikes, and Star Trac exercise equipment.
• Swimming laps. Adjacent to the schools and the North Park lies Ave Maria's famed Water Park, rivaling the finest parks of its kind in the area. With its interactive fountains, slides, pools, and pavilions, the Water Park provides hours of resort-style entertainment on a year-round basis.
• Aerobic dancing. The Club at Maple Ridge will be the central hub of activity and relaxation exclusive to residents of Maple Ridge, Maple Ridge Reserve, and Coquina. The Club is poised to include indoor and outdoor activities for all ages including an aerobics studio, bocce court, and dog park.
Ave Maria residents enjoy a seemingly endless array of activities, from free organized events to a waterpark, aquatics center, dog park and miles of walking trails. At Ave Maria, you don't just live here; you come alive here.
With homes from our three featured builders priced from the low $200s to $400s, Ave Maria indeed has something for everyone. Just a few hours south of The Villages on I-75. Make a trip of it and visit our 21 models open daily. Call (239) 325-3903 or visit avemaria.com to learn more.
Health Experts at the Mayo Clinic
recommend people with Type 2 diabetes follow a diet of:
Healthy Carbohydrates. Focus on the healthiest carbohydrates, such as fruits,
vegetables, whole grains, legumes (beans, peas, and lentils) and low-fat dairy products.
Fiber-Rich Foods. Foods high in fiber include vegetables, fruits, nuts, legumes (beans, peas, and lentils), whole-wheat flour and wheat bran.
Heart-Healthy Fish. Fish can be a good alternative to high-fat meats. For example, cod, tuna, and halibut have less total fat, saturated fat and cholesterol than do meat and poultry.
Good Fats. These include avocados, almonds, pecans, walnuts, olives, and canola, olive and peanut oils.
How Do I Get There?
From I-75 south take Exit 111, and then make a left/east on Immokalee Road (County Road 846).
Proceed 10 miles to Oil Well Road (County Road 858). Turn right on Oil Well Road to Ave Maria.