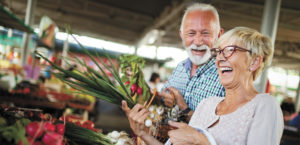 So maybe you've gotten yourself into a spending habit that is out of control, or perhaps you've had an unexpected expenditure popup that you've been trying to free yourself of with not much luck. Seeking professional wealth management and budgeting advice is essential, but destressing is equally as important because if you let anxiety take over, you will inevitably have more monetary debts to pay in the long run, due to your overall health. Stress wreaks havoc on our bodies and brains. What can you do to relax?
Here are a few ideas to help you relax:
• Watch TV
• Take an enjoyable walk
• Read a book
• Relax on the beach or in the pool
• Do deep breathing
• Exercise
• Stay positive
• Decrease caffeine and alcohol intake
• Stop smoking
• Take a stress management class
• Do yoga
• Meditate or pray
• Take a warm bath
• Get a massage
• Sleep in
• Order take out
• Take a Nap!
Managing your budget, investments, and wealth is a critical step to getting ahead of your financial burden. Perhaps you want to learn more about investing for retirement or wish to diversify your portfolio. Woodall and Associates are dedicated to helping individuals learn conservative retirement planning strategies and helping to create income for life that fits a multitude of different budgets.
Woodall and Associates are experts in their field coupled with hometown compassion. Partnered with the prestigious LPL Financial, you get the best of both worlds when it comes to your financial investments, a well-established corporation and your local advisor's expertise.
LPL Financial is one of the leading financial services companies and the largest independent broker/dealer in the nation*. For more than four decades, the firm has served as an enabling partner, supporting financial advisors in their goals of protecting and growing their clients' wealth. A chief objective of LPL Financial is to reduce the complexity of running a financial services practice so advisors can focus on what they do best: helping their clients attain their financial goals and fulfill their dreams.
PRODUCTS & SERVICES AVAILABLE AT Woodall and Associates:
Investments
• Bonds
• Common Stock
• Educational IRA
• Traditional IRA
• Roth IRA
• SEP IRA
• Simple IRA
• Brokerage Accounts
• Treasury Bills
• Government Securities
• Treasury Notes
• Variable Annuity
Financial Planning
• Retirement Plans
• Tax Plans
• 401(k) Planning
• 403(b) Planning
• College Plans
• Estate Plans
• Money Purchasing Plans
• Profit Sharing Plans
Insurance
• Disability Income Insurance
• Life Insurance
• Long-Term-Care Insurance
Woodall and Associates understands that individuals face unique challenges as they prepare for retirement, and Jason Woodall can help take the mystery out of preparing for today and tomorrow. Whether your goal is saving for retirement, college savings, or estate strategy, their personalized service focuses your needs, wants, and financial goals and objectives.
The professionals at Woodall and Associates have years of experience in financial services and can help you address your needs of today and for many years to come. They look forward to working with you through all stages of your life, please call (352) 750-3051 to find out more.
Woodall and Associate
110 Cleveland Ave., Wildwood, FL 34785
(352) 750-3051
www.woodallwealth.com
Series 6, 7, 63, 65 held with LPL Financial
jason@woodallwealth.com
Securities offered through LPL Financial. Member FINRA/SIPC