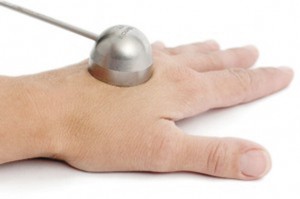 InterCommunity Cancer Centers and Institute Educates Patients and Dermatologists about Valencia Applicator as a Non-Surgical Treatment of Skin Cancer –
When we think about skin cancer treatment, most of us still assume that surgery is the only viable option. However, this can't be further from the truth. While surgery still remains a valuable and clinically proven treatment when performed by a highly-skilled dermatologist or surgical oncologist, experts at InterCommunity Cancer Centers (ICCC) and Institute (ICCI) of Leesburg and Lady Lake want to take this opportunity to educate patients and their physicians about a new non-surgical treatment option called the Valencia Applicator.
"Recently, we have had a numerous patients tell us that their dermatologist informed them that surgery is their only option. It's not. And it is our responsibility as clinicians to educate our patients and esteemed colleagues that a viable non-surgical option does exist," says said Hal M. Jacobson, M.D., medical director of ICCC/ICCI.
In 2009, ICCC became the first cancer-care program in Lake, Sumter and Marion Counties to provide the Valencia Applicator as a non-surgical treatment for skin cancer. The Valenica Applicator, used during High Dose Rate (HDR) brachytherapy, offers a convenient and non-surgical option for patients with small and large superficial skin cancers.
The Valencia Applicator is specifically designed for superficial treatments of lesions up to 3 cm in diameter and 4 mm in depth. Valencia is one of the three most common applicators used in the HDR brachytherapy treatment for skin and surface cancers. HDR brachytherapy enables physicians to deliver a higher dose of radiation directly to the tumor, while sparing healthy tissue and surrounding organs.
The use of the Valencia Applicator can also be used to effectively treat lesions located around the eyelids, ear and nose where electron applicator treatment is not suitable do to the potentially damaging radiation exposure to the targeted treatment areas. In addition, the applicator also treats tumors of small size and shallow depth. These cup-shaped applicator limits the amount of radiation to the required area using tungsten shielding and are designed to treat to the correct depth without overexposing the skin, yielding excellent cosmetic and functional results.
"New applicators such as Valencia help us deliver higher doses of radiation with fewer complications and side effects. With the multi-disciplinary approach to treating malignancies today, our new applicator is helping to provide optimal results for the patient," explains Dr. Jacobson
According to the ACS, more than two million cases of basal and squamous cell skin cancer are found in the U.S. each year. Melanoma, the most serious type of skin cancer, accounted for approximately 76,600 cases of skin cancer and more than 9,000 of the 12,000-plus skin cancer deaths estimated for 2013.
The ACS' website identifies numerous risk factors, signs and symptoms and important prevention tips regarding skin cancer and they include the following:
WHAT ARE THE RISK FACTORS FOR SKIN CANCER?
Risk factors for non-melanoma and melanoma  skin cancers include:
• Unprotected and/or excessive exposure to ultraviolet (UV) radiation (sunlight or tanning booths)
• Pale complexion (difficulty tanning, easily sunburned, natural red or blond hair color)
• Occupational exposures to coal tar, pitch, creosote, arsenic compounds, or radium
• You or other members of your family have had skin cancers
• Multiple or unusual moles
• Severe sunburns in the past
WHAT ARE THE SIGNS AND SYMPTOMS OF SKIN CANCER?
Skin cancer can be found early, and both doctors and patients play important roles in finding skin cancer. If you have any of the following symptoms, tell your doctor.
• Any change on your skin, especially in the size or color of a mole, growth, or spot, or a new growth (even if it has no color)
• Scaliness, oozing, bleeding, or change in the appearance of a bump or nodule
• The spread of pigmentation (color) beyond its border, such as dark coloring that spreads past the edge of a mole or mark
• A change in sensation, such as itchiness, tenderness, or pain
CAN SKIN CANCER BE PREVENTED?
The best ways to lower the risk of non-melanoma skin cancer are to avoid long exposure to intense sunlight and practice sun safety. You can still exercise and enjoy the outdoors while using sun safety at the same time. Here are some ways to be sun safe:
• Avoid the sun between 10 a.m. and 4 p.m.
• Seek shade: Look for shade, especially in the middle of the day when the sun's rays are strongest. Practice the shadow rule and teach it to children. If your shadow is shorter than you, the sun's rays are at their strongest.
• Slip on a shirt: Cover up with protective clothing to guard as much skin as possible when you are out in the sun. Choose comfortable clothes made of tightly woven fabrics that you cannot see through when held up to a light.
• Slop on sunscreen: Use sunscreen and lip balm with a sun protection factor (SPF) of 15 or higher. Apply a generous amount of sunscreen (about a palmful) and reapply every 2 hours and after swimming, toweling dry, or sweating. Use sunscreen even on hazy or overcast days.
• Slap on a hat: Cover your head with a wide-brimmed hat, shading your face, ears, and neck. If you choose a baseball cap, remember to protect your ears and neck with sunscreen.
• Wrap on sunglasses: Wear sunglasses with 99% to 100% UV absorption to provide optimal protection for the eyes and the surrounding skin.
• Follow these practices to protect your skin even on cloudy or overcast days. UV rays travel through clouds.
• Avoid other sources of UV light. Tanning beds and sun lamps are dangerous. They also damage your skin in other ways.
"Self-examination and regular skin cancer screenings can save so many lives and they require a minimum amount of time and effort," said Dr. Jacobson. "We must all remain vigilant about these examinations and contact your physician immediately if you detect any of the warning signs."
THE EXPERIENCE OF INTERCOMMUNITY CANCER CENTERS
ICCC has 25 years of cancer-fighting experience having treated over 10,000 patients. They are dedicated to empowering patients to have the confidence they need to change their lives. Radiation Oncologists Drs. Hal Jacobson, Herman Flink, Maureen Holasek and Alison Calkins bring exceptional expertise in treating breast, lung, prostate, gynecologic, skin and other cancers.
As part of a larger, nation-wide oncology group of physicians and specialists under Vantage Oncology, the oncologists at ICCC have access to aggregated clinical information and best practices from the treatment of more than 1,000 patients per day, enabling them to develop highly-effective and peer-collaborated treatments. This gives many of the centers that work with Vantage, including ICCC, the ability to offer university-quality treatment services in smaller and more rural areas. It gives local communities exceptional services closer to home and in a non-hospital setting. To learn more, please visit www.ICCCVantage.com.
ABOUT VANTAGE ONCOLOGY
Vantage Oncology offers a complete development, implementation and management solution for radiation oncology practices. It provides ownership opportunities that empower physicians to maintain control of their practice while leveraging the strength of the company's network and clinical resources. A multi-disciplinary team is committed to continuously raising the standards of cancer care. Vantage provides patients and their families with ultimate peace of mind through its commitment to clinical excellence and superior outcomes. For more information, please visit www.VantageOncology.com.