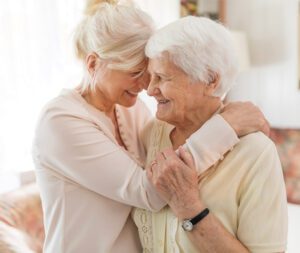 Parkinson's is a complex disease that progresses over the years, and to date, has no cure. It is a neurodegenerative disease that wreaks havoc on the brain, which in turn interferes with the body's fine motor skills. The brain's neurons (nerve cells) are what create dopamine and the deterioration of this process is the cause of Parkinson's disease.
In Parkinson's patients, the dopamine chemical production is slowed down and over time it can be completely diminished. Some of the first symptoms of early Parkinson's disease are impaired sense of smell, constipation and sleep disorders. These early signs are found in the medulla and the enteric region of the brain. Some patients will have diminished voices, develop rigid muscles and show little to no expression on their faces within the middle stages of the disease.
As the disease progresses, it eventually reaches the substantia nigra region of the brain, which controls the bodies movements. Once this stage is reached, patients have a difficult time controlling their bodily functions, and they develop tremors and have jarring irrepressible movements.
Nearly 1 million people in the U.S. have Parkinson's Disease (PD), a chronic and progressive disorder. 100,000 Americans are diagnosed with PD each year, and 15% of those are under the age of 50.
Treatment Options
Because there is no cure, the main treatments are given through traditional pharmaceutical medications, which are available to slow down the disease's development. Many of these drugs increase the dopamine in the brain, and in some cases, replaces the dopamine altogether.
Along with medication management, physical therapy for balance and stretching is helpful for fine motor function. Speech pathology is also very effective in maintaining and improving speech related issues that the disease so commonly causes. In advanced cases there is the option for surgery.
ABOUT PACIFICA SENIOR LIVING OCALA
The award-winning Pacifica Senior Living Ocala community serves residents in Assisted Living, Memory Care, and Respite Care with the highest levels of comfort and convenience in town. Right next to Healthpark Hospital and offering a long list of therapy-driven life enrichment activities, our senior living community in Ocala, FL is a beautiful place to enjoy retirement in style.
Pacifica Ocala features trademark programs of Heartland Assisted Living and Legacies Memory Care which allow seniors to age-in-place in a worry-free lifestyle by knowing that as their needs change, their needs will be met. This continuous care plan allows members of our Pacifica Senior Living family to establish long-lasting friendships and enjoy a fulfilling and engaging lifestyle. For seniors requiring short term accommodation, we have Respite Care available. Respite Care can prove quite stress-relieving relieving whenever the primary caregiver is away or if your loved one needs to transition from a stay in the hospital or nursing home.
Pacifica Senior Living understands that along with providing the best patient care, providing the entire family the support and education they need is essential for enhancing understanding and contentment for families.
Unlike most facilities, their home-like accommodations are custom built to help ease what can be an overwhelming time in life. This is precisely what sets them apart and makes them stand out in the memory care facility specialty.
You have options, please call them to find out more information at (352) 229-8132 or visit their website at pacificaseniorliving.com/fl/ocala.
(352) 414-2507
www.PacificaOcala.com