By Superior Residences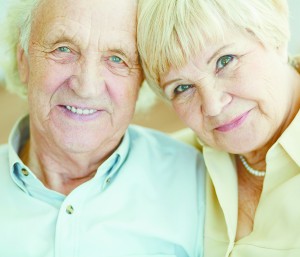 Thinking about a loved one moving into assisted living can be difficult, but the truth is many of us will face that decision for our family or ourselves. Planning ahead and preparing mentally and financially for the move will ease the stress of making the best decision for your loved one.
"It can be intimidating to think about pricing residential care," said Gary Crews, Superior Residences Executive Director. "But when you look at the cost of staying in the home, and add in the cost of full-time care, three nutritious meals a day, security, and housekeeping services, assisted living is a very affordable, safe, and healthy option."
Plan Ahead: Research communities, workout budgets, explore benefits and get on a waiting list before you are scrambling for help. Don't wait until you are desperate and options are limited by cost or availability.
Consider Long-Term Care Insurance: Private insurance, Medicare or Medicaid can help cover the costs of assisted living, and long-term care insurance can help cover additional costs.
Explore Veterans' Benefits: If your loved one or his or her spouse has served in the armed forces, they may be eligible for veterans' benefits through the Department of Veteran Affairs to offset the cost of senior care.
Caregiver Tax Credit: If your parent is a dependent you may qualify for tax credits that can help you save money.
Ask an expert: Getting financial and budgeting advice from someone with recent experience and who is familiar with the various options in your area can save legwork and inform a better decision.
Pay for the care needed: Knowing the level of care needed can mean you can go with a lower, less expensive level of care until more comprehensive care becomes necessary.
Understand what is included in the monthly price of a community: Know what services, utilities and amenities are included in the monthly price. Check on the costs for shared vs. individual rooms. Check the fine print for additional fees.
We want to help make your transition as stress-free as possible.
Call today to talk with a Superior Residences team member about all the options available to you at 352-861-2887.
Call 352-861-2887 to speak with a Superior Residences team member about available options. We look forward to helping you.