Intercommunity Cancer Centers of Leesburg and Lady Lake Host  Second Annual Cancer Survivors' Reunion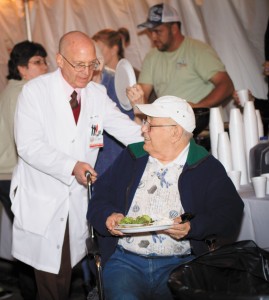 With the holidays in full swing, many of us are giving thanks for family, friends and good health.
For cancer survivors, this time of year takes on even greater meaning because each day represents one more day they can spend with their loved ones as they continue to fight their disease. To honor these local cancer survivors and their indomitable spirit, InterCommunity Cancer Centers (ICCC) of Leesburg and Lady Lake recently hosted its Second Annual Cancer Survivors' Reunion on Friday, November 16th.
More than 260 people attended the free event and enjoyed great food, refreshments, 40 prize giveaways and live entertainment, while sharing their own personal stories of survival. ICCC radiation oncologists Dr. Herman Flink, Dr. Bobby Harrison and Dr. Maureen Holasek were on hand to provide tours of the cancer center as well as answer questions about the latest trends and developments in cancer care.
"As cancer specialists, we continue to work diligently to find new radiation and drug therapies to improve survival rates. However, we must not forget the emotional impact cancer has on patients and their families. By hosting events such as the Cancer Survivors' Reunion, we are providing a nurturing environment that enables survivors to share their experiences and hopefully lend support to those patients recently diagnosed," said Dr. Flink.
There is a saying that some pictures are worth a thousand words, so ICCC is taking this opportunity to share with you some amazing photos from the Second Annual Cancer Survivors' Reunion. From the smiles and hugs to the tears of joy and uncontrollable laughter, the patients in the following photos are the real faces of cancer survival. They are who inspire ICCC' physicians and nurses everyday with their courage and will to live. This holiday season, let's all celebrate our family, friends, neighbors and local residents who are affected by cancer. Let's all celebrate those who refuse to say "I can't" and those who say "I will" beat cancer.
THE EXPERIENCE OF INTERCOMMUNITY CANCER CENTERS AND INSTITUTE
ICCC has 25 years of cancer-fighting experience having treated over 10,000 patients. They are dedicated to empowering patients to have the confidence they need to change their lives. Radiation Oncologists Drs. Hal Jacobson, Herman Flink, Bobby Harrison, and Maureen Holasek bring exceptional expertise in treating breast, lung, prostate, gynecologic, skin and other cancers.
As part of a larger, nation-wide oncology group of physicians and specialists under Vantage Oncology, the oncologists at ICCC have access to aggregated clinical information and best practices from the treatment of more than 1,000 patients per day, giving ICCC the ability to offer "Ivy League" and university-quality treatment services in smaller and more rural areas.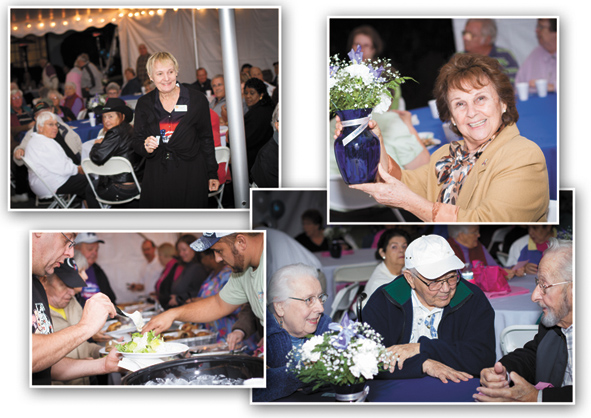 ABOUT VANTAGE ONCOLOGY
Vantage Oncology offers a complete development, implementation and management solution for radiation oncology practices. It provides ownership opportunities that empower physicians to maintain control of their practice while leveraging the strength of the company's network and clinical resources. A multi-disciplinary team is committed to continuously raising the standards of cancer care. For more information, please visit www.VantageOncology.com.
InterCommunity Cancer Center – Leesburg
301 S. Lake Street
Leesburg, FL 32478
Phone: (352) 326-2224
Fax: (352) 326-4458
InterCommunity Cancer Center – Lady Lake
922 Rolling Acres Road
Lady Lake, FL 34748
Phone: (352) 326-2224
Fax: (352) 753-6399
For more information, please visit
www.ICCCVantage.com.