Submitted by Hospice of Marion County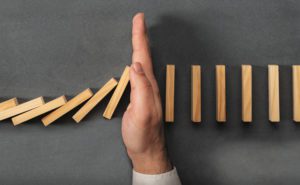 Whether it's you or someone you know, we've all experienced accidents, falls and other mishaps that can cause havoc on our bodies. Preventing falls in the home helps curb hospital stays and emergency room visits. According to the National Council on Aging, every 11 seconds an older adult is seen in an ER due to a fall and every 19 minutes an older adult dies from a fall.
Falls take away what matters most, our quality of life and independence. This is especially true for older age groups. Increasing strength, balance and endurance through walking, swimming or other types of exercise along with taking a few precautions goes a long way in maintaining better health.
There are currently over 40 million people in the U.S. aged 65+ and this number is anticipated to double by 2050. As a result, demand for durable medical equipment (DME) is in higher demand for this segment of the population due to normal aging ailments, falls and other illnesses. Statistics published by the U.S. Bureau of Labor Statistics suggests that sales of home health aides and personal care aides are expected to increase by $13 million in 2020, a 70% increase from 2010.
Whether in short-term or long-term care, and especially with post-surgery care at home, DME home medical equipment and supplies play an assistive role in faster patient recovery. Luckily, there are many options for consumers of home medical supplies and equipment ranging from personal aids for daily living, mobility aids such as canes, walkers, and wheel chairs, to monitoring equipment such as oxygen and diabetic supplies to hospital beds.
Accent Medical, a durable medical equipment company and affiliate of Hospice of Marion County, is a not-for-profit organization that in addition to serving hospice patients and their families, offers the same quality care and products to anyone in Marion County. Clients can pick up or if home delivery is required, that too can be arranged.
"We do the leg work, so you don't have to," says Accent Medical Administrator Mike Ratner. Adding, "Our friendly qualified staff goes the extra mile to deliver the best products with the best service. We tailor our services to meet a customer's specific situation and individual needs."
Accent Medical technicians will hand-assemble in the home, educate folks on safe and easy ways to operate all of the equipment, making sure clients understand "how to" instructions before leaving their home.
Additionally, if purchasing equipment is not in your budget or required for long-term use, an option to rent is available as well. Accent Medical will provide a free price estimate and recommend only the items that are right for the customer.
"Our team can help you select the best quality product to suit your budget, plus we offer a 'happiness guarantee' with a no-hassle return policy," says Ratner. "We are with our customers every step of the way and live by our motto—Enhancing quality of life, one person at a time."
To learn more about Accent Medical, call (352) 622-7260 or visit: www.accentmedical.org