By Compton Chiropractic Care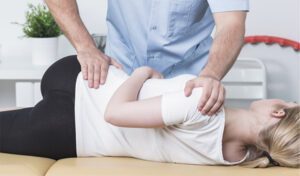 When you have suffered an injury, Compton Chiropractic Care LLC can help you on the road to recovery. Our golf cart accessible facility located in The Villages, FL offers a variety of services to people just like you who are suffering with many different ailments. No matter what condition you are suffering from, the experienced team of professional Chiropractors at Compton Chiropractic Care LLC will work with you to properly diagnose and develop a personalized treatment plan to meet your needs.
Chiropractic care can help solve a wide range of problems that just don't include back and neck pain, we can also help patients who suffer from headaches, migraines, shoulder pain, arthritis, hip pain and personal injuries like car accidents. Our experienced physicians are also highly skilled in decompression therapy.
All four of our doctors are graduates from the Palmer College of Chiropractic. No matter what type of care you need, if you live in The Villages, you can certainly come to Compton Chiropractic Care and expect your needs to be met!
But don't just take our word for it—Find out what our patients have to say:
Patient Testimonials
"Doc thanks! My back is better than it has been for years." – Male Patient
"I wish I would have found your clinic years ago. I am playing the best golf of my life and without that lousy pain. Thanks again Doc. See you soon."
– Female Patient
"Dr. Compton, I cannot begin to thank you enough for helping my husband and myself. We can actually enjoy our retirement now pain free." – Female Patient
"Doctor, I must be sure to mention again how very grateful i am for the care i was given at Compton Chiropractic. I am back north for the summer and I am feeling excellent. I will be making an appointment as soon as I return to Florida." – Female Patient
"I have been going to Chiropractors my entire life and I have never experienced a more genuinely sincere Doctor than yourself. I was very impressed with your extensive examination and ability to correct my pain so swiftly." – Male Patient
"Dr. Compton and staff have impressed me from the first phone call all the way to check out. The entire staff is pleasant and made me feel welcome. They were able to explain each step of my care and asked AND WAITED for response if I wasn't clear about an explanation. Dr. Compton explained what he was doing and why throughout my entire examination. He didn't seem bothered by my questions or long explanations that required more than yes or no responses. The therapist was great as well and she follows the same practice of explaining the hows and whys. I am very comfortable with Dr. Compton and staff and will continue with them for my chiropractic care. Great job!!!" -Female Patient
"I am happy with the sophistication and good "bedside manners" of the doctors and pleasant, effective service offered by the office personnel. In my two years as patient , I also have been satisfied with their handling the payments with fairness and full disclosure. This is an important part of chiropractic care which reimbursement by insurance is usually very difficult."-Male Patient
If you have pain, or other immobility issues, call Compton Chiropractic Care Today and discover how so many others, just like you are finding long term relief without drugs and without surgery!
The Compton Chiropractic Center:
• Friendly, Knowledgeable Staff
• Personalized Therapy Treatments
• Patients Are Our Number One Priority
• Treating More Than Neck And Back Pain
• Chiropractor With A Medical Approach
• Top Quality Health Care For A Reasonable Fee
• Palmer Graduates
• Call Today For A Free Consultation
No matter what type of care you need, if you live in The Villages, you can rest assured that you will receive superior care at the Compton Chiropractic Center. Please call today, to schedule your appointment.
COMPTON CHIROPRACTIC CARE
Providing Quality Chiropractic Care to patients in and around The Villages, Florida.
Our Philosophy
. Treat patients as individuals and perform a thorough exam
. Deliver an accurate diagnosis
. Treat patients with the highly reliable and world-known Palmer "hands on" Technique
. No long-term treatment plans or large out-of-pocket expenses
. Provide patients with non-surgical alternatives to pain
Our Facility Offers
. Medicare accreditation for DME bracing
. State-of-the-art treatment tables
. On-site digital x-ray
. Physical Rehab suite with cold laser technology
. Use of blood and urine testing to evaluate for food allergies and heavy metal toxicity
. Clinical Nutrition
. Quality care without the wait
Accepting
. Medicare
. Blue Cross Blue Shield
. Cigna, Aetna
. Humana
. United Health Care plans
. Personal Injury
COMPTON CHIROPRACTIC
Call Today:
352-391-9467