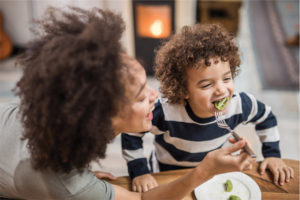 Children and teens age 18 and younger who rely on meals served at school can get free breakfast and lunch at locations throughout Hillsborough County while campuses are closed to prevent the spread of COVID-19.
The federally-funded program is administered by the state's Department of Agriculture and Consumer Services in cooperation with Hillsborough County Public Schools. It's one of many ways government agencies and their partners are providing meals for people who have difficulty getting food.
Under the program for kids, meals are distributed once a day for each child, Monday through Friday, from 9 a.m. to 1 p.m., beginning Monday, March 23 and continuing through Wednesday, April 15. No application or proof of residency or income is needed. To find a location near you, visit www.summerbreakspot.freshfromflorida.com To find a school offering meals, please visit www.sdhc.k12.fl.us
IDEAS to Keep Busy, Have Fun & Entertain the Family During COVID-19
Sure, you can binge on movies and shows, but why when there are amazing virtual tours to enjoy with the whole family?
Entertainment
• National Museum of the United States Air Force: https://www.nationalmuseum.af.mil/Visit/Virtual-Tour/
• MoMA (The Museum of Modern Art): https://www.moma.org/explore/inside_out/tag/virtual-gallery/
• LEGOLAND Florida Resort: https://www.legoland.dk/en/accommodation/hotel-legoland/virtual-tour/
• The Louvre Museum: https://www.louvre.fr/en/visites-en-ligne
• Walt Disney World: https://disneyparks.disney.go.com/blog/2018/03/disney-parks-launches-first-ever-360-degree-panoramas-on-google-street-view/
• Yosemite National Park: http://www.nps.gov/yell/learn/photosmultimedia/virtualtours.htm
• SeaWorld Orlando: https://www.visitorlando.com/en/things-to-do/virtual-tours/seaworld-orlando
• The Vatican Museum: http://www.museivaticani.va/content/museivaticani/en/collezioni/musei/tour-virtuali-
elenco.html
• Smithsonian National Museum of Natural History: https://naturalhistory2.si.edu/vt3/NMNH/
• Celebrities Reading to Your Kids: https://www.storylineonline.net
Want more ideas? Just search virtual tours and find whatever you like!
Other ideas to get outside and enjoy the weather:
• Plant an herb garden or a few colorful flowers
• Take a walk via skipping
• Let your kids create chalk graffiti on the patio or the house-You CAN wash it off!
• Ride bicycles
• Have an early Easter egg hunt
• Have an egg on a spoon race
• Have a sack race
• Play hopscotch
• Fly kites
• Have a dance off on the patio