By Karl F Siebuhr, MD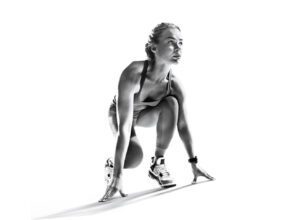 At Reconstructive Orthopaedics, we are concerned with our patient's whole body of comprehensive care and work directly with the patients' primary doctors and specialists for optimal healing, bone health, and overall wellness.
We work with the most advanced and innovative technology.
Is Knee Replacement Surgery Right for You?
Arthritis causes degeneration of the joints. Some of the common arthritic symptoms are joint pain, stiffness, swelling, and fatigue. One of the main types of arthritis is osteoarthritis (OA), also referred to as "wear and tear" arthritis. With OA, wear and tear damages the cartilage in the joints, causing them to lose their smooth gliding action, resulting in friction or rubbing of the ends of our bones.
When arthritis affects the neck, back, hands, feet, or hips, difficulties arise when trying to get through even the most menial daily tasks. The surrounding muscles may begin to tighten as they try to overcompensate for the pain and protect the injured area. These tight muscles can create tension headaches and limit range of motion. Many people may find little to no relief with over-the-counter nonsteroidal anti-inflammatory drugs (NSAIDs), like ibuprofen.
Knee OA
Walking, standing, and exercising put a lot of strain on our knees. For example, a person that weighs 150 lbs. walking up a flight of stairs will put approximately 500 lbs. of pressure on the knees — with each step. Not only is the knee one of the most intricate of all the joints in the body, but it is also the most susceptible to arthritis. Multiple types of arthritis affect the knees, but osteoarthritis is by far the number one type that surpasses all others.
Positioned between the three bones of the knee (the femur, tibia, and patella), the articular cartilage provides a smooth gliding surface and acts as a shock absorber. This cartilage is smooth and resilient but is susceptible to wear and tear. Once the cartilage begins to break down it is difficult to stop, and often, the cartilage breaks down completely and wears away. This can cause soreness, swelling, and stiffness, and is the beginning stages of osteoarthritis, or bone rubbing against bone. In turn, this can cause bone spurs and a great deal of discomfort.
Osteoarthritis develops slowly, and often, the pain becomes worse with time. This type of arthritis is also known as degenerative joint disease because it is often associated with the aging process. This process can also affect younger people. Osteoarthritis pain can be debilitating and interfere with daily activities, affect your ability to work, and create limited range of motion in your life.
Treatment
Conservative methods are the first line of defense. These include rest, bracing, injections, and pain medications. However, because the knee joint has no blood supply, it's difficult to heal this area with many alternative treatments, and surgery is often necessary.
Knee Replacement
Depending on the severity and depth of your osteoarthritis, you may be a candidate for a partial knee replacement. In cases of extensive degeneration, a total knee replacement may be more appropriate.
Arthritic damage to one side of the knee is common, so utilizing an implant customized for the medial or lateral deteriorated area is often a better option than a knee replacement depending on your individual circumstances.
If you are a candidate for a partial knee implant, Reconstructive Orthopaedics uses a technique to preserve your tendons and ligaments, as well as part of your natural knee bone when possible. Additionally, preserving the bone will provide a more natural knee for any future treatments.
Polyethylene is the material that is used in almost all knee implants. Polyethylene allows the joint of the implant mechanisms to move freely while it's housed on a metal platform like a fulcrum, cushioned in between bones. These implants are strong, durable, and long-lasting. After knee replacement, physical therapy will be ordered to ensure proper future function.
Reconstructive Orthopaedics Services Include:
. Partial and full knee replacements
. PRP (Platelet Rich Plasma)
. Viscosupplementation
. Hyaluronic injections
. Joint reconstruction
. Trauma/fractures
. Malunions/nonunion
. Degenerative conditions of knee and shoulder
. Hip, shoulder, and knee replacements
Reconstructive Orthopaedics is driven by a personal investment in the success of each and every patient. We demonstrate this by providing state-of-the-art orthopaedic care personally tailored to each patient's individual needs, delivered with technical excellence. The goal is to improve function and restore the highest quality of life possible.
Reconstructive Orthopaedics is committed to the Ocala Community to bring a very unique skill set of care for the seriously injured and wounded to help patients regain and restore their lives so they may regain and maintain a purposeful and joyful life.
Reconstructive Orthopaedics is committed to supporting the Ocala Community by providing high-quality services through Orthopaedic and volunteer services, regardless of socioeconomic status, social status, religion, race, or sexual orientation.
Reconstructive Orthopedics of Central Florida
(352) 456-0220.
1500 Southeast Magnolia Extension, Suite 104
Ocala, Florida 34471