By Carolyn Fields, CRMP –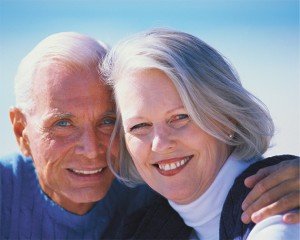 The concept of using a reverse mortgage to enjoy a better quality of life has recently gained significant attention is the news media. With retirement accounts under pressure from 2 stock market corrections in a decade, increasing health care costs, and changes to pensions/social security we are getting many more questions about the concept of using a reverse mortgage to help fill the gap!
In our last article, we discussed how a reverse mortgage can be used to address long-term-health care needs – either in-home or for a spouses care. However, in order to be able to achieve this in many cases people are discovering that significant alterations must be made to the home in order for it to be adaptable to be able to gracefully age in place. In order to properly explore this, let's look at a recent couple that we were able to help.
Mr. and Mrs. Smith are ages 78 and 71. While both of them have been blessed with good health, recently Mr. Smith has been slowing down and requiring more skilled health care. After much discussion with each other, their children, and health care providers, they made the discussion to 'age in place' and remain in their house that they love. However, in order to achieve this goal there are many upgrades and alterations that must be made to the home.
They consulted with a reputable home-improvement firm that specializes in modifying homes for this need (always check a contractor's license at www.myfloridalicense.com). Never do business with an unlicensed contractor – complaints about unlicensed contractors can also be sent to www.myfloridalicense.com. Also, be sure to get 3-4 references and also be sure to check their Better Business Bureau record.
They then discovered that the necessary upgrades were to add a wheelchair-friendly ramp, bathtubs with doors for easy entry, and bars added to the showers along with other modifications to the house. These repairs and modifications were estimated to cost about $28,000 (they did obtain estimates from three licensed contractors that were all in this range).
While this was a large estimate they could to afford pay for from their savings accounts it would have required liquidating an annuity they purchased in 2008 along with paying surrender charges (and also giving up the fact that they annuity's current interest rate is 5.5%!)
After discussing this matter with a friend Mr. and Mrs. Smith were referred to me for help with their situation. As part of our no-pressure, relaxed process the Smiths told me that they lived in a home that was worth about $210,000 and had a small mortgage of about $30,000 that cost them a monthly payment of about $400/month.
The Smiths later discovered that a reverse mortgage was a major step towards a better financial future! Once we closed the reverse mortgage transaction, we helped the Smiths do the following:
– Keep the $35,000 annuity paying a 5.5% interest rate intact (a big deal with CD's paying less than 1%).
– Pay off the $30,000 home equity line of credit.
– Free up $400 per month in case flow by paying off the line of credit above.
– Making the necessary upgrades and repairs to the house so they can gracefully age in place and not have to go into an in-patient facility.
– Best of all – they have about $60,000 left in a line of credit that grows each year! This can be used for unforeseen health care needs, a new car, home repairs, or any other need that arises!
As you have seen from the example, the FHA-insured, US Government regulated reverse mortgage is a powerful financial tool that changes lives for the better!
We offer a no-obligation, hassle-free consultation to help you determine if a reverse mortgage may be right for you or your family members! I can be reached at (352) 753-0851 or cfields@firstloans.net. Get the Fact, Then Decide.