Dr. Clay McEntire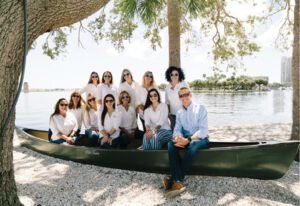 Getting orthodontic treatment has numerous benefits; some of these include fewer incidences of head, neck and jaw pain, better digestion, increased periodontal health, clearer speech, and a beautiful smile, which boosts confidence. Straightening your teeth can have a positive psychological effect on a person's self-esteem. Straighter teeth can improve your wellbeing, both physically and emotionally.
As mentioned, beyond providing a great smile, orthodontics also corrects "malocclusions" or bad bites. A malocclusion (the term for crooked, crowded, or protruding teeth) occurs when the teeth are not lined up correctly. Malocclusions can affect the way a person chews, talks, or smiles, and in some cases, can affect the jaws causing pain and discomfort. Straightening teeth can have a huge effect on one's overall health and wellness.
Orthodontic Treatment
Orthodontic treatment can come in many shapes and sizes, and it's never too late to consider a consultation with an orthodontist to learn if and how you may be able to benefit. Form and function of the smile and bite will be the ultimate goals of an orthodontist, and they're always going to be seeking optimal form/ function with a result that also provides the best esthetic outcome. We LOVE what we do! We get to work with some of the best families in the Tampa Bay Community!
A typical consultation would include pictures, an x-ray or two, and an evaluation with Dr. McEntire and a treatment coordinator. If treatment is recommended, there is usually need for some form or braces or appliances. Dr. Mc also likes to work with clear aligners (tyipcally Invisalign) when possible.
Traditional Orthodontics
We work mostly with a self-ligating bracket system that does not require that color ties are needed, BUT of course colors can be added for fun! Each tooth gets a bracket bonded to an ideal position and light-force, flexible wires are used to align the teeth. Often times, rubber bands are used to help the upper teeth meet appropriately with the lower teeth. With the elastics, compliance is very important, and treatment time can be reduced when elastics are worn appropriately.
Clear Aligners
Clear Aligners are removable and CLEAR! They look like most retainers but are designed via computer planning to implement various force levels to the teeth in pre-planned intervals that allows the patient to do some of the "tightening" at home. Patients still come visit the office every couple of months, but they are able to remove the trays as needed for a big presentation, or date-night-meal, or what have you. Not everyone is a great candidate for clear aligner therapy, but an orthodontist is a great person to work through where short-comings may fall. You can then work through pros and cons of the various options available.
No More Messy Impressions
A digital scanner is used to take a 3d picture of the teeth. This scan can be used to plan cases for the Invisalign system and can also be used by the lab to make appliances that may be needed for younger, growing patients. The system is typically more accurate and much quicker to work with, and of course it's more comfortable for patients than the more traditional "goopy" material historically used for creation of plaster models.
Signs indicating it is time for an orthodontic exam:
• Early or late loss of baby teeth
• Breathing abnormalities
• Prolonged habits like thumb-sucking
For children or adults
• Crowding
• TMJ abnormalities
• Protruding teeth or general bite concerns
**The good news is we have GREAT dental professionals in the Tampa Bay community, so you could always ask your dentist if you think you'd benefit coming in for consult. AND when in doubt, just give us a call!
Amley McEntire Orthodontics—Spanning generations with smiles for a lifetime
At Amley McEntire Orthodontics, we offer a unique orthodontic experience designed to produce dynamic, life changing smiles. We believe state-of-the-art treatment procedures must involve a personal touch from our doctors and our orthodontic team.
Warm, inviting, caring, homelike-these are a few of the ways patients describe our practice. We work hard to create an atmosphere that is comfortable, and that makes patients feel relaxed, welcomed, and treated like family. Our testimonials speak to this experience.
Contact Amley McEntire Orthodontics Today.
Main Office
5753 1st Avenue North
Saint Petersburg, FL 33710
Monday – Thursday: 8:00 a.m. – 5:00 p.m.
727-381-1062
Shiny Happy Smiles Office
11201 Corporate Circle N, Suite 160A
Saint Petersburg, FL 33716
Wednesdays & Thursdays: 8:00 a.m. – 5:00 p.m.
727-577-4911
Tampa Office
110. S Mac Dill Ave. Suite #201
Tampa, FL 33609
Tuesday: 8:00 a.m. – 5:00 p.m.
Friday: 8:00 a.m. – 12:00 p.m.
813-497-7441