By Carolyn Fields, CRMP –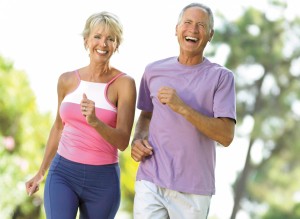 With May upon us we start to see folks heading back up North to enjoy the beginning of summer and escape the heat here. May also is Mental Health Awareness month and it's a good time to take note of the stress level in your life. We all experience stress in our lives but over the last few years it seems to have been more pronounced.
Stress can take many forms and has many causes. While we can't help with the stress of having to host the crazy relative for Thanksgiving we can potentially help with one major cause of stress – financial issues. The Employment Research Benefit Institute (EBRI) recently released a 20-year study of Americans from ages 55-80 that reviewed their financial progress as they made their way towards and into retirement – and the results are startling.
On a positive note, the percentage of American families (age 55+) that have debt stayed at about 63% from 2007-2010. However, total debt payments as a percentage of income, average debt, and debt as compared to overall assets all increased. In addition, there were two components of the study that jumped out: Debt burdens increased as people got older and housing-related debt also increased rapidly with age.
If you find yourself in a difficult financial situation please keep a positive outlook – there are ways to work through this. First off, seek out a counseling session from a non-profit, independent 3rd party counseling agency. Most receive grant money from the federal government and will offer sessions at a free or dramatically reduced cost. While there are many fine organizations we've referred several clients to Credability – their site is www.credability.org. Also, other reputable counseling firms can be found at www.hud.gov.
What if your situation simply involves a mortgage or home-equity loan for which you'd like to eliminate the monthly payment? If that is the case, consider a reverse mortgage to help relieve you of that burden. With a reverse mortgage, you can eliminate the monthly payments currently going to your traditional mortgage and enjoy the benefits of increased cash flow and reduced stress!
Over the past few years, we've helped many residents of Central Florida realize the many benefits that a reverse mortgage can bring to their lives. Whether it's using funds for health care, paying off a mortgage, or just a little more money each month to enjoy life a reverse mortgage can certainly help your outlook!
We offer a no-obligation, hassle-free consultation to help you determine if a reverse mortgage may be right for you or your family members! I can be reached at (352) 753-0851 or cfields@firstloans.net. Get the Fact, Then Decide.