By Compton Chiropractic Care –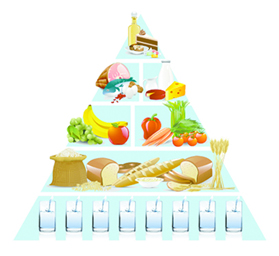 You've seen your doctor, but nothing seems to explain the cause of these symptoms. Well get ready to change everything you ever thought you knew about your diet, nutrition and how to be healthy! Compton Chiropractic is now offering a new test that pinpoints exactly what foods are toxic to your body so you can stop feeling lousy, tired moody, or bloated.
Years ago scientists discovered your body has an internal chemical balance that is as unique to you as your fingerprint. Likewise, every food you eat has its own "chemical imbalance"; a unique set of natural or man-made chemicals. As your body reacts differently to each and every food, the food you eat each day will enhance proper body chemistry, or disrupt the correct balance. In fact, 95% of the patients that are tested show that one or more foods they regularly eat cause a toxic reaction in the body. You might not even notice these inflammatory reactions. Most of them work at a cellular level, and may cause symptoms that you will not notice right away. Nutritious foods you eat (like corn, soy, egg whites, green pepper or chicken for example) may actually act like an invader to your body. When you eat foods that form inflammation in your system, those foods can cause harmful, chronic problems with your health.
What can I do?
Compton Chiropractic is now partnering with Immunolabs in order to determine how your body reacts to the foods you eat is through a test called a Bloodprint. This simple blood test pinpoints the foods that support healthy body chemistry and those that are toxic to you.
This is not a standard blood test nor is it a regular food allergy test that most doctors order. While most doctors test life-threatening types of allergic reaction, this bloodprint tests for foods that are slowly causing inflammatory responses in your body. This could explain why you are experiencing chronic pain or flare ups of autoimmune reactions (such as rheumatoid arthritis psoriatic arthritis, multiple sclerosis etc).
What makes immunolabs different to other diet problems?
It is simple, we help you finds foods that your body does not want you to ingest. Then, Immunolabs offers a customized meal plan for your exact body chemistry including special reporting available on 154+ foods. Your custom meal plan will include "good" foods and eliminate any toxic foods. This nutritional plan will also work to remove cravings, eliminate binge eating and line up your food intake with your unique body chemistry in order to achieve and maintain your ideal weight as well as decreasing inflammation in your body. Immunolabs will continue to work with you in order to improve your diet by offering personalized coaching phone sessions with trained health ad-visers and a free online forum.
With foods that support healthy digestion and proper functions you can unleash your physical, emotional, and mental energy. Set up a consultation today so you can start a pathway to experiencing better health and a positive outlook to a new glow in health!
Ask yourself if you experience any of the
following:
. Musculoskeletal: osteoarthritis, rheumatoid arthritis, multiple sclerosis, gout, neuropathy, thyroid dysfunction, Addison's Disease, diabetes, lupus erythematosus?
. Digestive Tract issues: belching, bloated feeling, constipation, diarrhea, nausea, passing gas, stomach pains, vomiting, Irritable Bowel Syndrome, Diverticulitis, Celiac's Disease?
. Ears: Drainage from ear, ear aches, ear infections, hearing loss, itchy ears, ringing in ears?
. Emotions: Aggressiveness, anxiety/fear, depression, irritability/anger, mood swings nervousness?
. Energy and activity: Apathy, fatigue, hyperactivity, lethargy, restlessness, sluggishness?
. Eyes: Blurred vision, dark circles, itchy eyes, sticky or swollen eyelids, watery eyes?
. Dizziness: Faintness, headaches, insomnia, light-headedness?
. Joint and Muscles: aches in muscles, arthritis, feeling of weakness, limited movement, pain in joints, stiffness?
. Lungs: Asthma, bronchitis, chest congestion, difficulty breathing, shortness of breath, wheezing?
. Mind: Confusion, learning disabilities, poor concentration, poor memory?
. Mouth and Throat: Canker sores, chronic coughing, gagging, sore throat, swollen tongue, lips, or gums?
. Nose: excessive mucous, hay fever, sinus problems, sneezing attacks, stuffy nose?
. Skin: acne, dermatitis, eczema, excessive sweating, flushing/hot flashes, hair loss, hives, rashes itching?
. Weight: binge eating, compulsive eating, cravings excessive weight, underweight, water retention?
. Other: anaphylactic reactions, chest pains, frequent illness, genital itch, irregular or rapid heartbeat, urgent urination?
Compton Chiropractic Care
352-391-1126
If you experience any of these symptoms, then consider the blood print challenge today!
The bloodprint study is considered an elective test by insurance companies and is not a covered service. Compton Chiropractic has worked with Immunolabs to bring introductory pricing to The Villages. The first 100 participants will qualify up to 50% in discounts and rebates.
And remember: every participant receives a money back guarantee: if you do not see any clinical change in your condition, Immunolabs will refund the lab portion of the test.