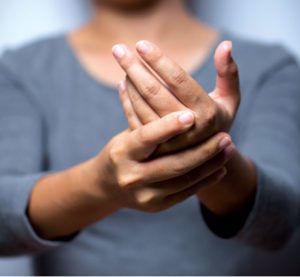 Around 20 million Americans have peripheral neuropathy, a painful and disruptive condition that is due to nerve damage, although the condition may be underdiagnosed. Neuropathy symptoms vary significantly, and many people might not know that they're experiencing signs of nerve damage.
At Spine & Pain Institute of Florida in Lakeland, Florida, Dr. Navdeep Jassal, our board-certified pain management expert, diagnoses and treats neuropathy with state-of-the-art interventions to reduce pain and restore function.
The first step of getting treatment is scheduling an appointment with Dr. Jassal for diagnosis. But what are the warning signs that you have neuropathy, and when should you talk to a doctor?
Warning signs of neuropathy
Neuropathy can affect your sensory, motor, and autonomic nerves. Your sensory nerves provide sensation to your skin, like touch, temperature, and pain. Your motor nerves control movement, and your autonomic nerves regulate body functions like your heart rate, digestion, and bladder.
Your symptoms depend on the type of nerve that's affected. In most cases, the symptoms that most patients experience first include:
– Numbness or tingling in your hands or feet
– Weakness in your arms or legs
– Sharp, burning, or throbbing pain
– Heightened sensitivity to touch or temperature
You might also notice that you become less coordinated. For example, you might start to catch your feet on uneven surfaces or stairs. Some patients discover that they can't hold pens or cups of coffee because of weakness or lost dexterity in their hands.
However, if you have neuropathy due to autonomic nerve damage, you might also experience digestive, bladder, or bowel problems or pain. Some patients also experience fluctuations in their blood pressure that causes dizziness or lightheadedness.
You should make an appointment with Dr. Jassal if you have any of these painful and disruptive symptoms. Other health issues can sometimes trigger similar symptoms, and getting an accurate diagnosis is critical for starting an effective treatment plan.
The causes of neuropathy
Most neuropathy cases — between 30-40% — are idiopathic, which means that the condition has no discernable cause. Another 30% of diagnosed cases are nerve damage caused by diabetes. If you have diabetes, your physician should check for signs of nerve damage at every appointment. They often touch the bottom of your feet with a thin stylus or wire to see if you can feel the sensation.
The other potential causes of neuropathy include:
– Physical trauma
– Autoimmune diseases like lupus and rheumatoid arthritis
– Viral and bacterial infections
– Tumors
– Bone marrow disorders
Your risk of neuropathy is higher if you abuse alcohol or have vitamin deficiencies, particularly of the B vitamins. Some medications, such as chemotherapy, can also increase your risk of neuropathy.
Diagnosing neuropathy
If you think you might have neuropathy, our first step to confirm your diagnosis. Dr. Jassal reviews your medical history and asks about your symptoms. He completes a neurological exam to evaluate your reflexes, muscle strength, and ability to feel sensations, as well as your posture and coordination.
He might also order blood tests to check for other diseases or deficiencies that could contribute to your condition. He uses nerve function tests, including electromyography and nerve conduction studies, to look for signs of nerve damage and locate the affected nerve(s).
In some cases, we might also recommend an MRI, skin biopsy, or nerve biopsy to look for abnormalities in your nerve endings.
Neuropathy management
If you have neuropathy, we offer treatment plans that are tailored to address your specific needs. If you have nerve pain, we provide treatments to block errant pain signals such as:
– Radiofrequency ablation
– Spinal cord stimulators
– Peripheral nerve stimulators
– Dorsal root ganglion stimulators
– Steroid injections
– Nerve blocks
– Medication management
We also usually recommend physical therapy to help you restore your muscle strength and tone. Therapy can also help restore your balance and coordination to reduce your risk of falling.
Dr. Jassal might also recommend some lifestyle adjustments to improve your diet and overall health, which can make neuropathy easier to live with.
If your hands and feet are numb, weak, or painful, give our office a call or make an appointment online today for expert neuropathy treatment and support.
About Dr. Jassal
If you want an award-winning expert who offers the latest treatments to reduce pain, look no further than Navdeep Jassal, MD. At his practice, Spine & Pain Institute of Florida, located in Lakeland, Florida, Dr. Jassal treats a wide variety of pain types with comprehensive, personalized, evidence-based care.
Dr. Jassal started his medical education at the University of California, San Diego, where he earned his bachelor of science in biology. He then continued onto Ross University School of Medicine in Dominica, West Indies, completing his Doctor of Medicine degree. He completed his physical medicine and rehabilitation residency at the Zucker School of Medicine at Hofstra/Northwell in Great Neck, New York, and was elected chief resident during his final year. Dr. Jassal then rounded out his medical training with a pain medicine fellowship at the University of South Florida Morsani College of Medicine in Tampa, Florida.
Today, Dr. Jassal is certified by the American Board of Physical Medicine and Rehabilitation in both pain medicine and physical medicine and rehabilitation. He leverages his pain medicine specialty to help patients manage even the most complex pain.
Dr. Jassal treats chronic and acute pain, including cancer pain, neurological pain, and musculoskeletal pain. To do this, he offers each patient a personalized interventional treatment plan that may include tailored physical therapy, medication, and procedures like implantable spinal cord stimulators, intrathecal drug delivery systems, lumbar decompression, minimally invasive sacroiliac joint fusion and more.
When he's not treating patients, Dr. Jassal extends his expertise to others. He serves as an assistant professor for the Department of Physical Medicine & Rehabilitation at the University of Central Florida as well as an assistant clinical professor for the University of South Florida's pain medicine fellowship. He is also actively involved in research to uncover new, minimally invasive ways to treat spinal pain.
Dr. Jassal is an award-winning physician. In the Tampa edition of Top Doctor, he was voted the #1 Tampa pain physician in 2018 and was runner up in 2019. The University of South Florida named him Pain Faculty Attending of the Year in 2018. In addition, he recently won first place at the annual meeting of the American Society of Interventional Pain Physicians for his research and consistently presents at regional and national conferences on his outcomes.
Spine and Pain Institute of Florida
833-513-7246 (PAIN)
FAX: (863)-333-4007
www.spiflorida.com
1417 Lakeland Hills Blvd. Ste 201, Lakeland, FL 33805