By Jason Waz, President of Competitive Edge Physical Therapy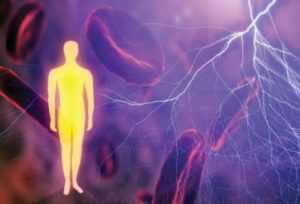 Over the past two decades, the team at Competitive Edge Physical Therapy (CEP) has worked to set themselves apart from the typical run-of-the-mill physical therapy practice, focusing on applying specialized techniques and groundbreaking technology to gain industry-leading results with patients. To further this mission, CEP now offers the latest in recovery science and "bio-tech" to expand the scope of physical therapy practice beyond injury rehabilitation into the realm of achieving optimal health and wellness for all clients. Conveniently located within the heart of the fitness-focused Palma Ceia community, CEP's South Tampa office is utilizing this advanced technology to develop wellness plans and gauge effectiveness of physical therapy interventions.
Heart Rate Variability (HRV) Diagnostics
CEP has integrated heart rate variability (HRV) technology to achieve a baseline of a client's physical state. This non-invasive, 5 minute procedure paints a picture of the body's wellness and recovery capacity by gaining feedback from electrical activity of the heart. Through analysis of this critical information, physical therapists can develop individualized plans to improve health status and increase functional capacity during fitness activities. In addition to assessing wellness in the general population, HRV diagnostics has also been utilized to demonstrate positive outcomes of physical therapy interventions in patients recovering from injuries when re-scanned throughout the course of treatment.
NEUBIE Electrical Stimulation
CEP serves as the flagship physical therapy facility incorporating the NEUBIE device into standard treatment practice. The NEUBIE is a groundbreaking electrical stimulation device that has been utilized by CEP to decrease chronic pain, optimize muscle strength/function, and accelerate injury recovery. This technology enhances natural processes; it doesn't replace them. The NEUBIE identifies faults in the pain-signaling pathways, resets them, and then promotes normal movement patterns. Contrary to TENS units "masking" the pain, this device corrects the underlying root of dysfunction by reprogramming the communication between the brain and muscle tissue.
Pulsed Electromagnetic Field (PEMF) Treatment
Pulsed Electromagnetic Field (PEMF) is utilized in treatment plans by directing pulsed energy waves toward damaged or injured areas of a patient's body. Environmental exposure to damaging frequencies (cellular signaling, Wi-Fi, microwaves, etc), stress, and lack of restorative rest translates to a sub-optimal state of wellness. Through PEMF therapy, the cells of the body are "recharged", making it easier for the body to restore its health status.
By combining new technology with the most up-to-date physical therapy practices, CEP is pushing the boundaries of conventional health care to help patients reach their wellness goals.
Competitive Edge Performance (CEP)
They believe in the "care" part of healthcare. And they also believe in establishing partnerships and relationships with their clients based on the merits of old-fashioned hard work, respect for their clients' time and through the results they strive to achieve with each person who trusts them to do their best to help them get better. To CEP, there is no greater reward than exceeding expectations.
If you are a patient or active individual that is interested in this cutting-edge technology and advanced medicine to help you heal and improve your muscle function, please call Competitive Edge Performance today at (813) 849-0150.
Don't Rely on The Old Techniques of PT, Jump Into The Future With Competitive Edge Performance!
Competitive Edge Performance (CEP)
813.849.0150 | neuPTtech.com
3105 W. Bay to Bay Blvd.
Tampa, 33629