Dr. Daana Coberly, Coberly Plastic Surgery and Med Spa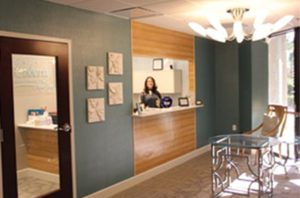 Virtual medical visits may seem futuristic, but they have been utilized for many years, and it looks like now, in the event of our stay-at-home orders and social distancing protocols, telehealth visits are becoming commonplace. These virtual office visits are proving to help patients in need of urgent care situations and also with other medical needs. If paperwork is required, these can be submitted online or scanned by taking a picture and emailing them or by sending them from your computer or printer prior to your visit. At Coberly Plastic Surgery and Med Spa, the office staff is available to help assist you if needed. You can also use the patient portal if you are an established patient.
Specific Steps To Consider Before Your Virtual Visit:
1. Please have your medical history or a list of symptoms or questions on hand.
2. Choose a private area where you are comfortable in the event a virtual examination of your body is necessary.
3. Plan to close the blinds or shades if a virtual exam is needed.
4. Make sure your device has audio and visual available via your smartphone, laptop, desktop, or tablet.
5. Dr. Coberly uses Zoom, which is quite secure if you follow the instructions and are careful about your login session.
6. In some cases, Dr. Coberly's staff may ask for photos for insurance purposes or for your medical record. These can be emailed or sent through the portal.
Just like any normal office visit, a virtual visit allows you to discuss your needs and receive recommendations, prescriptions and conversational dialogue. It also allows Dr. Coberly to show you products, samples, before and after photos, and additional information or literature. It's not difficult, anyone can do it, and again, Dr. Coberly's staff is available to help walk you through the process.
"It seems like everyone around the world is going through tough and unique challenges right now. As we venture into unchartered territory together, we here at Coberly Plastic Surgery and Med Spa are here to continue to offer you support and care through this time. Please don't hesitate to contact our office with any questions, concerns, or needs. We are here to see our patients who need urgent care, either with virtual visits or in our office, if necessary. We are following all state, local, and federal guidelines, and taking extra precautions to ensure that our staff and patients are safe and healthy. We are thankful for our doctors and nurses on the front lines, and all first responders and wish them strength and safety. Please be well."
—Dr. Dana Coberly
Dr. Dana Coberly, Board Certified Plastic Surgeon
Dr. Coberly is committed to providing the most compassionate, innovative, and individualized care possible. Dr. Coberly completed her general surgery training at the University of South Florida. She devoted a year to research focusing on skin wound healing and laser resurfacing at the prestigious University of Texas Southwestern Medical Center in Dallas. Dr. Coberly continued her training in the UT Southwestern Plastic Surgery Program, considered one of the foremost cosmetic plastic surgical training programs in the country. She received extensive training and experience in laser therapy and skin rejuvenation and looks forward to combining her experience with innovative new therapies to optimize your results.
Patient Testimonials
"I would and have recommended Dr.Coberly. She is very kind, compassionate and also an excellent plastic surgeon! She helped me feel so much better about myself after a very difficult after my breast cancer."—Cindy D.
"Dr. Coberly is fantastic. She is extremely knowledgeable, professional, precise and delivers amazing results every time." —Vanessa J.
"Wonderful staff and amazing service!! I have been coming to Dr. Coberly for years and she and her office have done wonders for me! I highly recommend Dr. Coberly!!"—Kathy F.
Dr. Coberly specializes in facial, body, and breast cosmetic procedures, as well as numerous med spa and aesthetic treatments. Some of her most requested procedures are as follows:
BODY CONTOURING
. Liposuction
. Body Lift
. Coolsculpting
. Arm Lift
. Tummy Tuck
BREAST
SURGERY
. Breast Augmentation
. Breast Lift
. Breast Reconstruction
. Breast Reduction
FACE PROCEDURES
. Face Lift
. Nose Reshaping
. Eyelid Surgery
. Ear Reshaping
. Brow Lift
MED SPA
. Laser treatments
. Photo Rejuvenation
. Chemical Peels
. Botox
. Dermal Fillers
. Sclerotherapy
. CoolSculpting
. Silk Peel
. Kybella
. Waxing
. Dermaplanning
. Acne Treatments
. Medical Grade
Products
WE HAVE A NEW OFFICE LOCATION:
Coberly Plastic Surgery &
Med Spa
Located In The South Tampa
Medical Center
508 S. Habana Ave.
Ste 180
Tampa, FL 33609
To find out more about the procedures that Dr. Coberly specializes in, please visit her website at drcoberly.com or call (813) 448-6550 to schedule your consultation today.
Source: https://www.myKYBELLA® .com/what-is-KYBELLA®