Uzoma Nwaubani, MD, FACOG, FFPMRS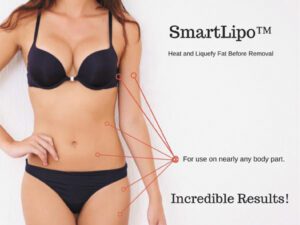 If you're stressing about the amount of weight you've gained over the past few months, you're not alone! Many people have been cooking, baking, drinking, and lounging around a lot more than usual. You can blame it on your Netflix binging, being confined, seeing too many tantalizing lasagna recipes on Pinterest, but the bottom line is, it's time for a lifestyle overhaul. You know it can't really continue without causing long-term problems. So, how do you put an end to the madness? Dr. Nwaubani of NUWA WORLD (Nwaubani Urogynecology & Women's Academy) has three important tips to help you get back on track and also to look and feel your best.
#1 First, it's essential to start to eat healthy again and in smarter quantities. Think smaller, balanced meals, not all you eat buffet-style portions. Also incorporate more vegetables, fruit and lean protein like fish or chicken. Once you make overall health your focus, sticking to a more nutritious diet is easier.
#2 Secondly, exercise is critical for the body and brain to maintain its healthiest state. So, even if you can only get in a few brisk walks each week, that's great. For more refreshing workouts, try exercising in the pool—any type of movement is an excellent start.
#3 Thirdly, there are now advanced treatments that do not require anesthesia or cutting. One highly-regarded non-invasive procedure that specialists and patients are commending is SmartLipo.
If you've ever thought about getting liposuction, but don't want to undergo the associated risks of surgery and side effects, SmarLipo can provide smoother thighs, a flatter stomach, and tighter arms. SmartLipo is a safe and effective way to get those results without the risks.
SmartLipo
SmartLipo is a non-surgical, in-office procedure that requires no general anesthesia required, and there is little to no downtime. SmartLipo is a safe, fast, and effective way to remove fat. Additionally, the excess fat can safely be used to sculpt other areas of your face and body. The fat is removed from undesirable areas such as the abdomen and can be transferred to other more desirable areas to plump, reduce the appearance of wrinkles, and sculpt.
SmartLipo Advantages:
• Non-Invasive
• Sculpting
• Removes Fat Cells Permanently
• Stimulates Collagen Production
• Tightening Effect
• Local Anesthesia (Injection Only)
• In-Office Procedure
• Cellulite Reduction.
• Smoother Appearance
How does the Smartlipo work?
Smartlipo is designed exclusively to perform laser-assisted lipolysis, commonly referred to as laser liposuction. A tiny, thin tube containing the Smartlipo laser fiber is inserted in targeted fatty areas through a small incision. The laser fiber delivers thermal energy directly to fat cells and disrupts the fatty tissue, allowing the fat to be easily removed through gentle suction. The tissue around the area tightens through coagulation, contributing to an overall smoother shape.
What areas can be treated with the Smartlipo?
Smartlipo delivers precision and versatility with wavelengths that are ideal for smaller and larger fat deposits, fibrous areas, or areas that need secondary liposuction.
What should a patient expect after a treatment?
Patients may experience some light bruising and swelling and will be required to wear a compression garment to help with the healing process and support the area treated. In most cases, patients are able to resume normal daily activities within a day or two.
NUWA WORLD
Uzoma K. Nwaubani, MD
Urogynecology & Medical Spa & Laser Center
Along with the highest quality urogynecological care, NUWA World offers exceptional skin tightening solutions like SmartLipo®, TempSure® and Icon®. These are popular with good reason; they can beautify your complexion in quick and convenient in-office treatments. At NUWA WORLD in Wildwood, Florida, the attentive aesthetic specialists provide facial and body laser treatments to address your cosmetic problems.
Dr. Nwaubani states, "The passion for the preservation of femininity and female sexuality has never been stronger than now, and as I look back to the last 18 years, I am both exhilarated and completely awed by the advances and strides the sub-specialty has made. I am really humbled to be a part of it all.
I treat all my patients the way I love to be treated, or, even more so, the way I'd love my mother or sister to be treated: like a woman, a very special woman. The impact I am able to make to enhance the quality of the lives of these women is PRICELESS."
For more information Urogynecological issues, or to treat yourself to the best in advanced modern cosmetic skin tightening and skin enhancement and call NUWA WORLD or schedule an appointment online.
Source:
NUWA WORLD
9580 N. US Highway 301
Wildwood, FL 34785
352-218-8643
WWW.NUWAWORLD.COM