By Carolyn Fields, CRMP –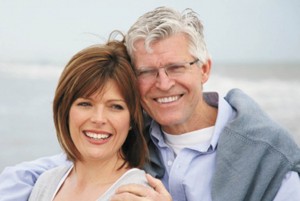 In our last article we discussed how a reverse mortgage was able to help a couple enjoy a better standard of living and address several financial needs.
As I sit here writing this month's edition, we see that the stock market (as measured by the S&P 500) is near a five-year high. While we don't know where the market will be a year or two from now, we do know that there is always a need for stability in your financial lives – which is how a reverse mortgage could help!
The United States recently avoided the much-ballyhooed "fiscal cliff" and is now staring down the combined debt ceiling and budget battles. Regardless of political affiliation, it is clear that programs (such as Medicare/Social Security) that America's Greatest Generation have earned through hard work and decades of taxes paid stand to possibly be adjusted in some manner.
As Floridians, we're trained to be prepared for storm season with our food, extra propane, water, and evacuation plans. Since we're at the start of a New Year, why not take that same proactive approach to your financial situation? Here are a few points to consider as you take stock of where you are at financially:
1. Sit down with a licensed insurance professional that specializes in retiree benefits and make sure your health insurance is in order. If you don't have a Medicare Advantage or other plan to fill in the gaps in your health and dental coverage make sure that a major health event would not impact you financially.
2. Should you be working with a financial advisor? If you're making major investment decisions on your own, feel overwhelmed, or making snap decisions based on emotion consider engaging a professional to assist you. While that isn't an area that our firm handles we can refer you to several professionals we've worked with in the past.
When considering different advisors, always be sure to interview multiple professionals and also get detailed records of licenses and credentials. The FINRA web site http://www.finra.org/Investors/
ToolsCalculators/BrokerCheck/ is a useful site for checking the background of an investment representative. Also, the State of Florida has a useful site with a significant amount of information for retirees on many subjects and can be found at http://elderaffairs.state.fl.us/index.php.
3. Storm season is a million months away (OK, it seems like it). Seriously, this is a good time to sit down with your property and casualty insurance agent. With several carriers leaving the State and new ones entering it is always a good idea to get a new quote at least once and be sure to ask if there are discounts for bundling other insurance policies with them. A special note to our readers in manufactured homes and/or in a flood zone – this is a good time to sit down with your agent to review your coverages.
4. This isn't the most enjoyable topic to talk about but are your life insurance and long-term-care policies meeting your current needs? If you have a long-term-care policy you probably have endured several rate increases over the past few years. Also, it is always a good idea to dust off the life insurance policies periodically and review them with a licensed professional to ensure that they meet your current needs.
What did all of these points have to do with a reverse mortgage? Plenty. Many of my clients are referrals from friends, neighbors, and local professionals. In the vast majority of cases, the common thread that has caused a potential client to consider the reverse mortgage concept is a "financial awakening". For some people, it is the inability to continue to make a monthly mortgage payment. For others, it is low CD yields on their savings or poor investment returns in a bear market. In addition, we all know someone (or have experienced ourselves) that has been cancelled by their longtime insurance carrier and are having trouble making insurance premiums that are 3-4 times higher than before.
Some clients come to us due to a major healthcare event in their lives or because of the passing of a spouse. Regardless of the reason that leads you to consider the reverse mortgage concept, we are proud of our client-centered culture that treats every client with the utmost respect and care. From the CEO to the college interns, every associate at our firm keeps the client first in all that we do.
If I can be of assistance in any way please email me at cfields@firstloans.net or call me at 352-454-3340.
Here's to a great 2013!