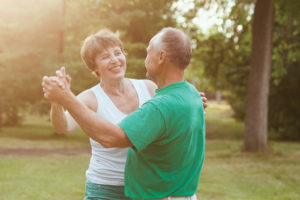 Hypoactive Sexual Desire Disorder (HSDD) is the most common form of sexual dysfunction in women. HSDD occurs in men as well, but it is more prevalent in women. While HSDD affects one-third of females, it goes undiagnosed or misdiagnosed far too often. HSDD inhibits a woman's desire to have sex or to have sexual fantasies while also reducing arousal, pleasure, and sensations. The cause of HSDD is not always apparent, but when left untreated, leaves lasting physical, social, and psychological distress.
There are many factors that can contribute to lowered sexual desire, but when none of those factors are present, HSDD may be the problem. While medication side effects, menopausal effects, trauma, oophorectomy or hysterectomy, endocrine disorders, hormonal imbalance, poor body image, and psychological issues related to relationships or sexual abuse can lead to low sexual desire, a woman may suffer from none of the aforementioned conditions and still experience HSDD.
Standard Treatment
Addyi (flibanserin) is an FDA approved non-hormonal pill used to effectively treat HSDD. This treatment works on the chemical imbalance that can cause lack of desire in women. If there is any psychological issue, therapy is helpful, and if hormonal imbalance is exacerbating HSDD, hormone replacement therapy is available.
However, there is also another alternative that is working for many women. It's called MonaLisa Touch®, which is an advanced technique that has helped countless women with no drugs, and it's non-invasive!
MonaLisa Touch®
Non-Hormonal Advanced Treatment
The MonaLisa Touch® is a new laser therapy for the vagina and vulvar. There are no medications, not cutting and no lengthy healing times with this procedure. It's similar to having a Pap smear test done. The laser does not hurt or cause any pain. You will only feel tiny vibrating sensations from the machine, and the best part is that the entire procedure is accomplished in an outpatient, office setting.
The laser assists with the bodies cell renewal and regenerates the mucous membrane and help with the restoration of collagen and renewing the proper trophic balance to the membrane. MonaLisa Touch® is a functional vaginal rejuvenation treatment based on a unique fractional CO2 laser. This device was created specifically for the vaginal mucosa and is presently the most effective procedure for preventing and treating vaginal atrophy and its painful conditions.
Now it's possible to have relief from vaginal and vulvar atrophy due to the MonaLisa Touch's® ability to gently improve the tissue of the vaginal mucosa. The laser stimulates the production of collagen, improving the functionality of the treated area and restoring the proper trophic balance to the mucous membrane.
Rejuvenate Your Sex Life
You and your partner will both benefit from this procedure, as intercourse will be pain-free and pleasurable once again. Mona Lisa Touch allows restoration, healing, and a renewed enjoyment of each other. You'll be amazed at how effective this procedure gets you back to where you once were in your relationship.
WHAT ARE THE SYMPTOMS OF HSDD?
• You experience low sexual desire no matter the type of sexual activity
• Your level of sexual desire and interest in sex has decreased
• Your lower sexual desire or lower interest in sex is bothering you
• You were satisfied in the past with your level of sexual desire or interest in sex, but no longer are
It's estimated that HSDD affects 1 in 10 women today, that's millions of our sisters, friends, moms, and partners—yet this could very well be the first time you're hearing about it. Somehow the most common form of female sexual dysfunction is the least talked about. If you think this could be you, talk to your healthcare provider about HSDD today. There are options!
Parveen Vahora, M.D.
A Board Certified, fellowship trained laparoscopic gynecological surgeon, Dr. Vahora sees patients in her private practice in Trinity, Florida. She is an expert on sexual health and intimacy. In addition to being the only practitioner in the area to offer the MonaLisa Touch® Laser, Dr. Vahora performed the first single-site robotic hysterectomy in North Pinellas County. She is highly trained in minimally invasive procedures for conditions such as pelvic pain and is able to conduct sophisticated genetic testing.
Don't just live with your sexual discomfort, get the relief and new beginning that you are worthy of.
Call today to schedule an appointment and/or your Mona Lisa Touch consultation at (727) 376-1536.
Info@ParveenVahoraMD.com
www.ParveenVahoraMD.com
Connie Moler, APRN, joins Dr. Vahora's office. Originally from Central Illinois, Ms. Moler obtained a B.A. in Psychology from Indiana University. She then completed her MSN as a Women's Health Nurse Practitioner at Vanderbilt University. Ms. Moler brings her 20 plus years of experience and her joy of caring for women to her new position with Dr. Vahora.