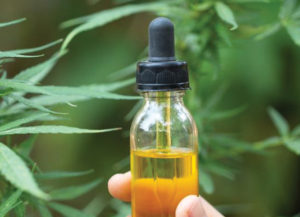 CBD comes in multiple forms, so how do you know that you're using the best form for your specific needs? CBD experts will always ask you what your intentions are with your health journey? When deciding to incorporate CBD into your routine or lifestyle, you need to know what you need it for, what you want to get out of it (results) and you need to always seek out high-quality brands.
For example, if you'd like to overcome anxiety or stress, you'll need to discuss your medications (if any) before embarking on a long-term plan. The reason why is some medications, coupled with high-levels of CBD can be taxing on the liver. Starting at a lower dosage is always recommended until you see how your body is metabolizing the products and if you need to add more or less for various reasons.
Forms Available at Your CBD Store, Tampa:
Capsules and Edibles
Consuming CBD as an ingestible is perhaps the slowest acting form; however, faster is not always better.
Method of application:
Most edibles come pre-portioned and marked with exact dosage, so they are easier to monitor and consume.
Potential relief from:
Insomnia
General long-term pain
Digestive ailments
Lifespan:
When consuming CBD via capsules or edibles, it is more slowly released throughout the body but it's effects can be felt for at least 4 and up to 12 hours.
Oil and Tinctures
Oil and tinctures are the second fastest method of application.
Method of application:
Often consumed sublingually (under the tongue) and held there for approximately 30 seconds to absorbed into the bloodstream through the thin skin.
Potential relief from:
Stress and anxiety
Systemic inflammation
Chronic pain
Lifespan:
Depending on metabolism, effect can be felt for 2-4 hours.
Topicals
Often made into a salve or bomb, CBD oil can also work well topically, when experiencing pain, swelling, or inflammation in a localized area of the body.
Method of application:
Most often applied directly onto the skin and massage into the muscle or joint location.
Potential relief from:
Acute inflammation
Localized joint and muscle pain
Skin irritations
Acne, eczema
Lifespan:
Effects can be felt for 2 to 3 hours depending on application and use.
What Sets Your CBD Store Apart?
At Your CBD Store, we believe in bringing the highest quality CBD products to market. We formulate our products with our customers' needs in mind, using other cannabinoids and terpenes, creating unique synergies that increase efficacy, target specific ailments, and increase the binding of CBD. We believe you the customer should see our product from soil to oil and should be seeing the best product on the market along that journey. By setting the standards in the CBD industry, Your CBD Store is moving plant medicine to the 21st century. Phytocannabinoid rich (PCR) hemp has a naturally high CBD level, and an abundance of other beneficial cannabinoids (CBG, CBN, CBC), as well as flavonoids, terpenes, and essential amino acids.
Your CBD Store Products
Though hemp and marijuana are both cannabis plants, they are not the same. The chemical composition is different, especially when it comes to THC levels. Hemp has a much lower THC level, less than 0.3%. Our CBD products come in various forms and dosages to meet each customer's needs and preferences. You can choose from water-soluble, edibles, tinctures, soft gels, vaping e-liquids, and topical applications. We even have tinctures and CBD treats for pets.
Your CBD Store Offers CBD in the Following Forms:

. Tinctures
. Capsules
. Bath drops
. Hand creams
. Body lotions
. Candy gummies
. Pet treats
. Vaporizers
Free Samples are Available.
Tampa
13721 N Dale Mabry Hwy, Tampa, FL 33618
813-435-3991
DISCLAIMER: At no point can we guarantee that a false positive on a drug test will not occur. CBD and THC-9 at this point are difficult to distinguish in field tests and other quantifiable drug tests. We do not recommend you take the product if this is a sensitive issue at your workplace, instead show your employer our HPLC lab reports for our CBD products to begin starting the conversation.
*The statements have not been evaluated by the Food and Drug Administration. The products are not intended for the cure, diagnosis, mitigation, treatment, or prevention of disease in man or animal.