Directory for Seniors in Lake/Sumter/Villages Areas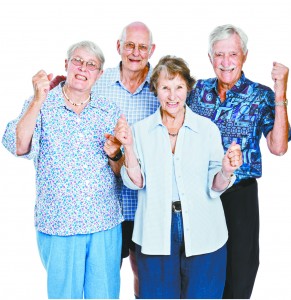 Keisha Gist and Cheryl Fletcher recognized a need for easy, fast access to a complete directory of healthcare providers in our area after frequent requests from area seniors and families over the years for assistance. You see quite a few families don't have a plan in place for the time when a crisis occurs and often go about their search in a panic. We are here to help fix that because our website is available 24/7, 365 days a year with a complete area provider directory that is never outdated. Should viewers need more personalized assistance they can contact us directly from our website. Here are some of the websites features:
• Home (landing page) has rotating spotlights on our featured sponsors, just click on the sponsor and you will automatically be transported to their site for detailed information.  You will also see the tab menu to direct viewers to our departments.
• Education Suite which contains videos, webinars, articles and even a resource library keeping everyone informed.
• Networking Calendar which is a free event calendar for everyone to post their happenings and keep abreast of meetings, open houses, business after hours gatherings etc.
• Community Suite which not only contains an area support group calendar but Veterans Resources, National and Local Hotlines, Tips for Caregivers, and information on area programs.
• My Network which contains the Provider Directory the only complete listing of its kind online, and contains physicians, assisted living, home health, nursing homes, hospitals etc., every provider is listed free and is maintained daily so it's never outdated.
• Careers section contains areas for free Job Seekers ads, paid Now Hiring listings, Volunteers Needed and local Job Fair listings.
• Contact page has complete information regarding how to submit articles, information requests, advertising with us and more.
We have had an astounding 4000 view since going live November 1, 2014!
Come visit us at www.mylocalnetwork.net  and see why!