(Part II)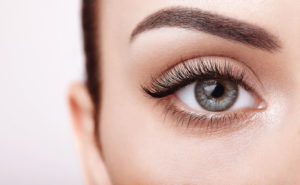 In our first Alopecia article (July's edition), we covered the basic definition of Alopecia and some important elements such as types, treatments and prognosis. In brief, Alopecia is the medical term for hair loss that might be related to natural causes or to a medical disorder. There are several types of Alopecia, and different possible medical treatments. Some offer better possibilities to slow down the hair loss process and/or help to re-grow new hair, but none of them offer a definitive cure for Alopecia.
For some people, suffering from Alopecia is not an important issue. However, many other people feel greatly impacted due to the obvious cosmetic consequences of the partial/total loss of scalp hair, eyebrows and lashes. In these cases, Alopecia has negative effects on people's self-esteem, self-confidence and even social interaction. This is why having non-medical options is so important, since not everyone would have successful results with medical treatments because not everyone is a good candidate for them. Also, not everyone can afford them, or wants to go through the side effects of some medical treatments.
There are different cosmetic alternatives for the people suffering from Alopecia, from head pieces and wigs for scalp hair loss, to artificial lash strips or extensions, eyebrows makeup, etc. For some people, these alternatives are all they need, but for other people, dealing with accessories or makeup on a daily basis becomes a chore and an unsustainable expense. For these cases, Micropigmentation might be just the perfect solution.
Micropigmentation, also known as permanent makeup (PMU) is basically cosmetic tattooing, the art of depositing hypoallergenic pigments into the dermal layer of the skin. This enhances natural features or simulates the appearance of a scalp full of hair follicles, full eyebrows, or even the illusion of density/darkness along the lash line in order to frame the eyes in absence of eyelashes. Micropigmentation is not a new cosmetic technique; it has been around for more than a century now but just recently became popular mainly due two factors. First, the faster and wider possibilities of sharing information through social media, and second, the development of more sophisticated techniques, devices and pigments specifically designed for facial features and scalp. This last aspect results in more natural and beautiful results.
There are different Micropigmentation techniques that can be used depending on different factors such as the desired results, skin type, and specific area to be treated. Our three main areas of interest are cosmetic alternatives for scalp, eyebrows and eyelashes affected by Alopecia.
Scalp Micropigmentation: This is a treatment for head hair loss. It might be used for covering areas of the scalp where the skin can be seen due to partial hair loss or thinning. For cases of receding hair line, or female or male pattern baldness the simulation of hair follicles creates the illusion of hair density and disguises the hair loss through the elimination of the contrast of the remaining hair against the bare scalp areas.
Scalp Micropigmentation is also used for extending the hairline and the illusion of a head full of hair follicles for individuals with total baldness who want to achieve a "razor cut" look.
Eyebrows Micropigmentation: There are two different kind of techniques for eyebrow reconstruction: microblading (manual technique) and powder eyebrows (machine technique). By using these techniques, the cosmetic tattoo artist can recreate the appearance of full eyebrows, add density to sparse eyebrows, or cover bald spots in the eyebrows.
Lash line enhancement: This technique allows creating a subtle, or dramatic, frame along the upper and/or lower lash line. This frame helps to create perception of depth and density around the eyes to compensate the total or partial lashes loss.
It is important to note that while Micropigmentation offers a cosmetic solution, it doesn't have a therapeutic impact on the Alopecia condition. Also, not everyone is a good candidate for Micropigmentation, so it is important for you to thoroughly research the permanent makeup solution offered to you before choosing a cosmetic tattoo artist.
Keep in mind that each treatment usually requires 2 sessions (4 for scalp) and that you will need color refreshments every 6 months to 6 years depending on the technique used and the pigmented area. As in every other skin cosmetic treatment, the lasting time and aging quality of the results depends on following a good at-home skin care routine and always using good sun protection.
Finally, regarding the two main concerns of most people considering permanent makeup; pain and price. If well executed, the procedure is uncomfortable more than painful because cosmetic tattoo artists use a number of different pain management options. As to price, it varies depending on your area but it's generally affordable especially when compared to the yearly cost of accessories, makeup and other treatments and the time it takes to apply them. In any case, cost should not be the main factor when considering permanent color on your face/scalp. Look for the experience, training, portfolio, location, premises, licenses, insurance, etc. of each cosmetic tattoo artist that you are considering.
Once you have made your choice, follow your cosmetic tattoo artist's instructions for before, during and after treatment, and get ready to enjoy your new, nicer and younger appearance and the self-esteem boost that comes with it!!
MiBella Derma Studio
335 Doris Drive
Lakeland, FL 33813
863-738-9328