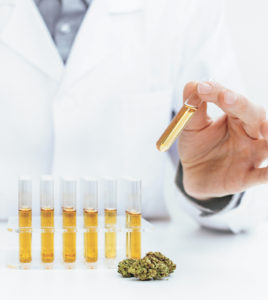 Evidently, the last few years within the Florida cannabis industry have progressed rapidly with proposed changes such as the Smoking amendment that currently allows patients to purchase cannabis for smoking use. Other small victories such as defeating a proposal for recreational cannabis that would have further exacerbated the issue of vertical integration have created quite the storm of optimism among those in the community. But despite these wins, there are other problems surfacing this coming year that could negatively affect both dispensaries and patients.
Rep. Jose Oliva is proposing a hard limit on the percentage of THC allowed in all medical marijuana products; a leap back from the current progression in the program. Cited from a UK study done in the 1950's, Oliva is quoted saying "We're seeing different strains now in Europe that are 100 times stronger, and we're starting to learn that this has some schizophrenic results, especially in young, developing brains." Every year we see similar policies trying to trek its way into senate and undermine Florida's already strict medical program and Florida marijuana cardholders see this as an uphill battle they're willing to fight for. Patients across social media outlets cannot stress enough how much this could negatively affect them as well as the dispensaries revenue. The bottom line is that this proposal will not benefit anybody in the marijuana industry from the patients all the way to the top executives at places like Trulieve.
While these initiatives have not slowed down yet, it is very important to note that most of these laws have not made it past the House and should not be a major concern to current card holders. Despite this, it is important to stay up to date with the current direction of Florida's ballooning marijuana industry although this particular proposal shouldn't worry any medical card holders anytime soon.
Certified Marijuana Doctors
Leesburg – 352-306-0133 | Ocala – 352-414-4545 | Port Charlotte – 941-208-3444
www.cmmdr.com