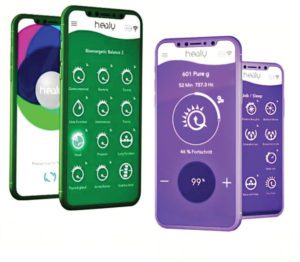 Accidents happen. When they do your life can change in a flash. Last October I had just finished washing my face and was headed to bed. My flipflop caught under the area rug between the master bath and the bedroom. I slammed into the fireplace which sticks out four feet perpendicular to the wall. I fractured my left humerus, three ribs, and tore my rotator cuff. For several weeks I was unable to move without excruciating pain. I had to sleep in an anti-gravity recliner. The slightest movement would cause me to wake up and cry out in pain. I was afraid to take pain meds in case I would move in a way to make my injuries worse.
For the better part of my life I have studied and taught yoga, energy medicine and natural healing modalities. I also use and work with a variety of PEMF (pulsed electro-magnetic frequency) devices. Several times a day, I would get on the massage table and lie on a mat which uses four specific frequencies to enhance blood flow through the micro-capillaries. (I did not get much relief.)
In November I learned about a German-made medical device with over 144,000 different frequencies which would soon become available in the USA. The product is a unique, small wearable using AI (artificial intelligence) which pairs with a smartphone to deliver frequencies to the body via wristbands or electrodes. The device has over 120 different programs – for pain, sleep, bioenergetic balance, mental balance, chakras, meridians, learning, stress, beauty and skin, protection programs and more.
In December a dear friend loaned me her unit for a week. The first day I ran a program called "Joints-Bones" and a program called "Pure". My upper arm began throbbing in the area of injury and continued to do so for several hours. The average person may have jumped to the conclusion that the device had made my pain worse. As a healer, I knew that this meant that energy was flowing to the area of damaged cells and something was happening. The "Pure" program is in the Gold Cycle (developed by Nuno Nina), and it had been recommended that I run one of the Gold programs each day. When I checked my emails the following morning, I was surprised to discover that I had not been wearing my reading glasses!
When I first borrowed the device, I could only raise my left arm to shoulder level. By the end of the week I was able to get my arm all the way up over my head. I reluctantly mailed the unit back to my friend, and then called anyone and everyone I knew who had friends or family overseas who could ship me a device of my own. To make a long story short, I have since been sharing the unit with friends and family who have also experienced great results. I have completely recovered from my injuries in a fraction of the time it takes the average person with similar experiences. (My cousin tore her rotator cuff several years ago. It took her 18 months before she could hook her bra behind her back. I could do it in less than five months, and I am 8 years older than she is.)
Now this device is available in the USA. There are four different editions, each one having more programs and capabilities. The basic edition starts at about $500, and the professional edition sells for approximately $2,400. The product has a two year warranty and a 14-day money back guarantee.
This is a microcurrent medical device that has been cleared by the U.S. Food and Drug Administration for the relief of acute, chronic, and arthritis pain and muscle soreness due to overexertion. It also has non-medical applications that use individualized frequencies to help balance your mind and body and relieve stress. This is NOT for use by pregnant women, or people with epilepsy or pacemakers.
Please call or text Penelope Taylor at 202-423-8888 to inquire about FREE upgrades and savings from $500-$1,000. Limited time only! Expires June 8, 2020.
www.BioEnergeticWellness.Solutions
health.penelope@gmail.com
Do you want to work with a cutting-edge product with a 96% Customer Satisfaction Rate? This is one of the fastest growing companies in the world because customers GET RESULTS.
I am looking for energetic sales people to share this product with friends, family, wellness centers & practitioners.
Penelope Taylor is a second-generation yoga teacher and specialized kinesiologist in the field of whole-brain integration and educational kinesiology. She practices a variety of modalities in the healing arts including Sound Healing, Energy Medicine & Brain Re-patterning. After spending many years teaching and seeing clients in the Washington, DC area she now makes her home in Tampa, FL.