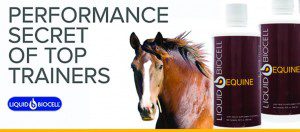 Liquid BioCellTM, with its award-winning, multi-patented collagen and HA matrix, set a new gold standard for joint health and skincare as Winner of the global 2015 NutraIngredients Readers Choice Award. The industry-wide recognition was given to the best ingredient, product, and research in Geneva, Switzerland among the leading and most innovative companies in the global nutrition industry.
It is a true honor to receive this award and we appreciate the judging committee, VitaFoods, and NutraIngredients for recognizing innovative, evidence-based products like ours. It is important to our consumers to know that these world organizations have given their seal of approval on the research, effectiveness, and quality of our products.
The science behind the product is shown on the faces of thousands as testimonial to the ingredient's effectiveness. Collagen does not function by itself to support healthy joints and firm, youthful-looking skin; it works in conjunction with other essential components like hyaluronic acid (HA). Unlike the first wave of supplemental collagen products on the market that only contain collagen, second wave, advanced-science Liquid BioCellTM delivers a unique, patented, naturally-occurring matrix of hydrolyzed collagen type II, HA, and chondroitin sulfate to the joints and connective tissues of the body in an ideal molecular weight that the body can effectively absorb. Because it mirrors the joint's natural composition, the body readily accepts it. Furthermore, and adding to its unique competitive advantage, Liquid BioCellTM has been clinically tested independently on human subjects in double-blind, placebo controlled clinical trials in U.S. based, IRB-approved CROs (Clinical Research Organizations) showing efficacy in both skin and joint health.
Jusuru International, the makers of Liquid BioCellTM products, has formulated this clinically-tested nutraceutical product:
Liquid BioCellTM LIFE, for mitigating the joint discomfort and visible signs of advancing age; (Also available in a sugar-free soft chew).
Liquid BioCellTM SPORT, for peak athletic performance and recovery; (NSF Certified for Sport which certifies that the formula has been cleared of over 150 banned substances, and is officially recognized by the NFL, NFLPA, MLB, MLBPA, PGA, LPGA, NCAA, and CCES).
In a twelve-week human bioavailability study, researchers found that within 28 days, daily intake of Liquid BioCellTM lead to a 6000% increase of hyaluronic acid (HA) in the body. HA supports cartilage and joint-lubricating synovial fluid and has water-holding properties that are essential for hydration, which brings elasticity and firmness back to the skin.
In an eight-week clinical trial, dryness nearly disappeared without the use of topical moisturizers. Plus, subjects experienced a significant increase in the skin's collagen content, reduction in lines and wrinkles, and improvement in skin's microcirculation, hydration, and skin tone.
An in-vitro study concluded that Liquid BioCellTM  goes an important step further, it helps reduce hyaluronidase, which is the enzyme that breaks down HA in the body, providing long-lasting suppleness to aging skin.
Other clinical trials show that Liquid BioCellTM has a remarkably positive effect on joint mobility by reducing discomfort, helping to improve cartilage and connective tissues, and promoting joint lubrication. In an eight-week human clinical trial, 90% of subjects with chronic joint discomfort experienced a 40% improvement in physical activity. With continued use, many experienced significant improvement in mobility as well.
A ten-week trial enrolling subjects at an advanced stage of discomfort showed that more than 70% experienced a significant reduction of joint discomfort, improving their daily activities.
We also have Liquid BioCellTM for your horses. Liquid BioCellTM Equine is the cutting-edge, veterinarian-approved nutraceutical designed to meet the demanding needs of athletic performance and complete joint support for horses of all breeds. Exclusively formulated with Liquid BioCellTM, clinically shown to improve mobility, reduce discomfort and improve joint health, while promoting healthy skin and a shiny coat and also supports hooves, gums and eyes. Our Bio-OptimizedTM manufacturing process produces molecules that your horse's body can actually absorb. That's why Liquid BioCellTM has been awarded 7 patents and multiple industry awards, including "Best Bone and Joint Health Ingredient" by Frost and Sullivan. The advanced, fast-acting, liquid delivery system is highly effective in maintaining the structure, function and flexibility of your horse's joints, tendons and ligaments, while easing discomfort associated with both normal daily exercise and high-performance competition.
A breakthrough so advanced, Liquid BioCellTM is a clinically substantiated nutraceutical for horses of all breeds. It's been debuted in 8 top Breeders' Cup horses, is veterinarian-approved and endorsed, is used by top trainers, manufactured in a cGMP, NSF, NPA certified facility, made in the USA and is great-tasting with a natural rosemary flavor.
Joint problems can affect any horse, no matter how much care he's had over his lifetime. As your horse ages, so does his joints; their contents diminish, leading to degeneration of the cartilage and chronic joint problems and although horses do not complain, the condition worsens without treatment. Liquid BioCellTM is clinically shown to help restore the joints, improve joint mobility and lubrication, reduce discomfort and promote healthy cartilage and connective tissue.
Liquid BioCellTM is a new generation of super ingredients. Our Bio-OptimizedTM manufacturing process produces molecules that your horse's body can effectively absorb, and it's patented matrix of hydrolyzed collagen type II, hyaluronic acid, and chondroitin sulfate mirror the joint ís natural composition so the body readily accepts it.
The HA and collagen of Liquid BioCellTM can help nourish and hydrate the dermal layers of your horse's skin and aid in keratin production for a healthy, shiny coat.
Vitreous humor, the fluid in the eye, can break down due to aging or eye injury. HA is often used for possible restoration. Liquid BioCellTM elevates HA levels in the bloodstream after intake, potentially aiding in the health of eyes. Gums are integral to healthy teeth. Liquid BioCell's unique form of collagen and HA can help support the gingival fibers that attach the teeth.
For more information about the age-defying Liquid BioCellTM products, call Neil & Barb Ellis at 239-822-1106 today.
www.healthyjointsandskin.com