That time of year has just passed, and what comes to mind?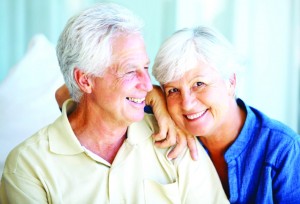 A variety of holiday events, and emotions, experienced only during the holiday season, and hopefully you didn't spend time asking everybody to repeat what was going on around you. The unfortunate truth for those of us with hearing loss is that we do miss out on so much, trying ever so politely to nod in bluffed agreement even though we may not have heard the whole story, no matter how attentive and courteous we try to be.
The worst part can be the times when everybody is gathered around, sharing jokes and laughter, or at the dinner table sharing stories and updating everybody on our lives . Not being able to keep up with the conversation can be particularly frustrating when these conversations happen in large groups– nobody wants to be the person who throws the conversation off its tracks. Did you experience this frustration?
So what can be done? Everybody should celebrate the holidays without having hearing loss get in the way! This year, resolve to improve your hearing now so you can enjoy more for many holidays to come. It's no surprise that technology has changed our lives with marvelous advancements in our everyday health and wellness. Why not see if nearly invisible, extremely comfortable, technologically advanced and scientifically developed hearing aids are a good fit for you? The first step to improving your active lifestyle could be as simple as an appointment with a nearby HearUSA hearing health provider.
A quick and confidential hearing test could mean the difference between missing the defining moment from the holidays, or being the one to bring up the inside jokes from family gatherings for years to come. Make last year's holidays the last year that you suffer from hearing loss and resolve to hear more in the coming years.
Hear USA
Brownwood Town Center . The Villages . Call Toll Free: 855.270.1587