Spine & Pain Institute of Florida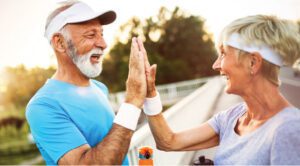 Chronic pain affects more than 1.5 billion people worldwide, a number that outpaces heart disease, cancer and diabetes combined. The condition can negatively impact personal relationships, productivity and a patient's daily routine. Many people try to mask their symptoms with pain medications, but these can have adverse effects, and some can be highly addictive.
That begs the question: are there meaningful alternatives for patients to find effective relief from chronic pain? The answer may lie with neurostimulation – a proven and established therapy that consists of small, implantable devices that use electricity to deliver pain relief to transform quality of life for many people who are otherwise unable to find relief from chronic pain.
Spinal Cord Stimulation
Spinal Cord Stimulation (SCS) is an implantable device that alters the pain signals as they travel to the brain, which reduces pain perception. It is a pain management therapy that delivers electrical stimulation to the spinal cord, dorsal root ganglion and brain.
Spinal cord stimulation or SCS is FDA approved and has been around for decades and has been used for over 40 years. Moreover, it has a highly proven success rate. Over the past few years, many overhauls have been made to the device, making it smaller, more precise and compatible with MRI imaging.
Spinal cord stimulation is classified as a neurostimulation device. It effectively redirects the pain messages, so that they do not reach the brain. This occurs through gentle yet effective electrical pulses. A unique feature to this type of neurostimulation treatment is that it's not something that a patient must commit to right away. In fact, there is a trial period for the SCS device. During this time, the physician and the patient can decide whether or not this is a successful therapy that should be implanted on a long-term basis. The trial period is normally one to two weeks and is usually ample time to make these decisions.
The implementation itself can be done under general anesthesia, or in some cases with twilight anesthesia, where the patient is minimally under sedation. Depending on the specifics of the patient's health and general wellbeing, it is usually performed in an outpatient facility.
What Happens During the Procedure?
Sedation/Anesthesia is given
The medical staff will prep your back for the procedure
A tiny incision will be made on your back
The surgeon will place the leads/wires into the epidural space
These wires will conduct the stimulation of epidural space
IF TRIAL BASIS: The tiny neurostimulator will be worn on a belt around waist
IF LONG-TERM: An additional tiny incision will be made to house the small neurostimulator
The leads are connected to the neurostimulator
The incisions are closed with sutures (stiches)
The entire procedure takes approximately 1-3 hours to complete. The patient will receive a small handheld controller. This will enable the patient to control the amount of stimulation needed to redirect the pain signals, so that their pain is diverted, and they are essentially pain free.
This very common, yet highly effective treatment option is available for patients with chronic leg, arm and back pain. Very often, it is used to treat patients that have undergone prior back surgery that was unsuccessful. It is also proven efficacious for other various forms of neuropathy and intolerable pain.
" 2 weeks (after my stimulator) implant and I just finished a 2 mile walk. Dr. Jassal has exceeded my expectations…"
– Bill. S, Lakeland, FL
Spine & Pain Institute of Florida — Navdeep Jassal, MD
Pain Management located in Lakeland, FL
If you want an award-winning expert who offers the latest treatments to reduce pain, look no further than Navdeep Jassal, MD. At his practice, the Spine & Pain Institute of Florida, located in Lakeland, Florida, Dr. Jassal treats a wide variety of pain types with comprehensive, personalized, evidence-based care.
You don't have to live with chronic pain and there are alternatives that work to keep you pain-free. To find out more, please visit www.spiflorida.com.
To schedule your appointment please call 833-513-7246.
About Dr. Jassal
If you want an award-winning expert who offers the latest treatments to reduce pain, look no further than Navdeep Jassal, MD. At his practice, Spine & Pain Institute of Florida, located in Lakeland, Florida, Dr. Jassal treats a wide variety of pain types with comprehensive, personalized, evidence-based care.
Dr. Jassal started his medical education at the University of California, San Diego, where he earned his bachelor of science in biology. He then continued onto Ross University School of Medicine in Dominica, West Indies, completing his Doctor of Medicine degree. He completed his physical medicine and rehabilitation residency at the Zucker School of Medicine at Hofstra/Northwell in Great Neck, New York, and was elected chief resident during his final year. Dr. Jassal then rounded out his medical training with a pain medicine fellowship at the University of South Florida Morsani College of Medicine in Tampa, Florida.
Today, Dr. Jassal is certified by the American Board of Physical Medicine and Rehabilitation in both pain medicine and physical medicine and rehabilitation. He leverages his pain medicine specialty to help patients manage even the most complex pain.
Dr. Jassal treats chronic and acute pain, including cancer pain, neurological pain, and musculoskeletal pain. To do this, he offers each patient a personalized interventional treatment plan that may include tailored physical therapy, medication, and procedures like implantable spinal cord stimulators, intrathecal drug delivery systems, lumbar decompression, minimally invasive sacroiliac joint fusion and more.
When he's not treating patients, Dr. Jassal extends his expertise to others. He serves as an assistant professor for the Department of Physical Medicine & Rehabilitation at the University of Central Florida as well as an assistant clinical professor for the University of South Florida's pain medicine fellowship. He is also actively involved in research to uncover new, minimally invasive ways to treat spinal pain.
Dr. Jassal is an award-winning physician. In the Tampa edition of Top Doctor, he was voted the #1 Tampa pain physician in 2018 and was runner up in 2019. The University of South Florida named him Pain Faculty Attending of the Year in 2018. In addition, he recently won first place at the annual meeting of the American Society of Interventional Pain Physicians for his research and consistently presents at regional and national conferences on his outcomes.
Spine & Pain Institute of Florida
833-513-7246 (PAIN)
FAX: (863)-333-4007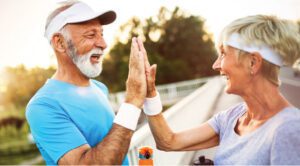 www.spiflorida.com