By Dr. Harvey Kaufman, Senior Medical Director, Quest Diagnostics, the world's leading provider of diagnostic information services.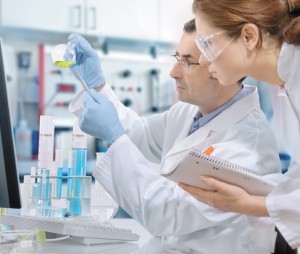 Three quarters of healthcare costs in the U.S. are attributed to management of chronic diseases. To a large extent, this is because chronic diseases, like cardiovascular disease, diabetes and cancer, are prevalent. For example, 1.9 million adults were diagnosed with diabetes in 2010 alone.
Following your doctor's orders in terms of diet, exercise, taking your medicine and getting follow-up laboratory tests is often the key to control or prevent a chronic disease from developing further.
Reminder calls from pharmacies to patients alerting them that it is time to refill their prescription are quite common. These calls can help to keep patients from not running out of their medications.
What's relatively new is that now patients can also be reminded when it is time to get a follow up lab test. Lab testing is very important to quality, effective health care. Physicians use lab tests, along with medical history, symptoms, and other factors, to help catch disease in its early phases, adjust prescription medication dosages and monitor disease. Lab testing is important for caring for people with certain chronic diseases, like diabetes and heart disease, that require ongoing monitoring.
Although lab tests are often vital to healthcare, many patients don't get the tests they need or delay getting the tests. A study found that physicians who write orders for recurrent lab testing estimate that patients only go for the prescribed follow up tests about 80% of the time.
If your doctor determines that frequent testing is necessary, receiving reminders can help you stay on schedule, whether it's to monitor a condition or a drug that you're taking. Keeping your lab testing up to date and on time is important and will help you and your doctor to better manage your healthcare.
Quest Diagnostics, the leading provider of diagnostic information services, provides a free service called TestMinder(r) that helps to remind patients to be tested. A person can sign up at a local Quest Diagnostics Patient Service Center or through doctors who use the Quest Diagnostics electronic system for ordering and receiving lab tests. Reminders can be provided as emails (English or Spanish), text messages or phone calls. If preferred, reminders can be sent to a caregiver.
Quest Diagnostics serves half of the physicians and hospitals in the United States. The company has more than 100 Patient Service Centers across Florida. For additional information regarding TestMinder visit www.QuestDiagnostics.com/Patient.
Remember, lab testing is vital to healthcare, and can be especially important for those patients with a chronic condition. A reminder system, like TestMinder, can help you stay on track of your healthcare.