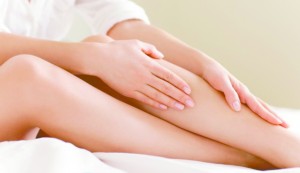 Varicose veins. Not only are they unappealing, they can also be painful, causing aching, restlessness and heaviness of the affected legs. Due to insufficient blood flow to the affected area and surrounding areas, they may cause swelling and changes to the skin including itching, eczema and skin ulcers. Long thought to be simply a cosmetic issue, varicose veins can pose genuine health risks, so treating them is more than an act of looking better, it's about feeling better too. It is a way to preserve your quality of life and protect your health.
The thought of surgery, however, is enough to persuade many people to just grin and bear them. What most people don't know is that
there are simple, safe, and effective ways to treat varicose veins that are minimally-invasive, cause little to no scarring, and offer speedy recovery times.
Treatments and diagnosis tools for varicose veins and venous insufficiency include:
• Duplex Ultrasound, a painless, non-invasive diagnosis tool for varicose veins. Done while the patient remains in a standing position, Duplex Ultrasound is highly successful at showing the structure of the blood vessels and movement of blood through the vessels to determine the best treatment method.
• Ambulatory Phlebectomy, a simple treatment used to remove superficial varicose veins that allows immediate standing and walking with no loss of work in most cases.
• Endovascular Laser Venous System (ELVS), a superior and safer outpatient alternative to traditional surgery that uses laser wavelengths to close off the incompetent vein, involving minimal discomfort, high success rates and fast recovery times.
The RAO Difference
As Interventional Radiologists specially trained to care for patients with vascular disease, the doctors at RAO's Center for Vascular Health understand not only the impact on self-esteem that varicose veins can pose, but also the health risks of leaving them untreated. Unlike practitioners concerned only with the cosmetic aspects of  therapy, the experienced doctors at RAO know which treatments work effectively and safely and produce the highest levels of success over the long term.
We are also here to treat more serious diseases affecting arteries and veins, including peripheral vascular diseases caused by build up of arterial plaque. Our comprehensive approach to caring for patients both physically and emotionally is what has made us a leader in medical imaging in the Marion County area for more than 40 years.
Contact The Center for Vascular Health today at 352-671-4252 and make an appointment to safeguard your health and discover the difference good vascular health can make.