By Tom Tran PA-C, MPAs, NCCPA Surgery Board Certified –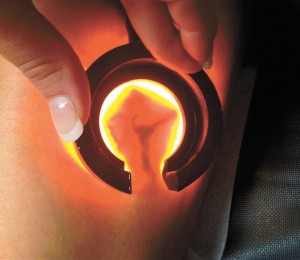 Varicose veins and vein disease affect over 40% of women and 25% of men in the United States.
More then 1 million people will undergo vein treatment in a years time.
Cause of Varicose Veins and Vein Disease
The cause of varicose veins and vein disease include:
1. Standing or Sitting a Lot for Work
2. Genetics
3. Obesity
4. Pregnancy
5. High heals
6. Weight Lifting with Your Legs
7. Traumatic Episodes including Surgery on Your Legs
8. Blood Clots
Effects of Varicose Veins
The effects of varicose veins include:
1. Leg Pain
2. Leg Cramping
3. Leg Swelling
4. Leg Aching/Discomfort
5. Visible Varicose Veins
6. Visible Spider Veins
7. Skin Color Changes (dark pigmented)
8. Vein Ulcers
9. Restless Leg Syndrome
Early Detection is Crucial
Vein disease is one of the most misdiagnosed problem in the primary care setting. The purpose of veins is to bring blood back to the heart, and if they don't work properly in the legs, the blood sits there and can cause many problems as listed above. These symptoms can be very debilitating and affect many people's lifestyle. Early detection of the disease is crucial in preventing advancement to include swelling and ulcers. Discussing with your primary care Physician for early referral is the first step. Many patients state, "I don't have any visible veins or varicose veins." However, the problem is not what a patient sees on the outside, but the underlying vein is the causative factor. A simple referral to a dedicated vein center with a non-invasive ultrasound to detect an underlying problem can rule out or confirm vein disease.
Advanced Laser Therapy Technology
Many people are afraid of getting their veins treated because of fear of surgery. The old way of treating veins is to strip and tie the vein off in surgery and remove the varicose veins. Today, technology has allowed us to close the underlying vein using laser therapy through one needle hole. This is all done in the office without use of any scalpels or sutures. Thus, there is no downtime and patients can return to their normal activities the very next day. In combination with Foam Sclerotherapy and Visual Sclerotherapy, not only will the symptoms improve, but a good cosmetic effect will be evident. The large varicose veins are injected now instead of cutting them out, and thus, no scars or sutures. The spider veins are injected now with a new substance compared to the old saline that burns and has a high chance of recurrence.
We Focus on Veins Only!
At Comprehensive Vein Center in the Villages, we focus only on Veins and nothing else. We are a highly dedicated vein center with over 10 years of vein experience, over 2,500 laser procedures and over 10,000 Foam and Visual Sclerotherapy patients treated. When you come to our vein center, we provide education of your problems, take time to explain the process, and focus on you as the patient.
Free Consultation
Call our office today for a free consultation, not only for your veins, but the underlying symptoms of leg pain, swelling, vein wounds, and skin color changes that it can cause. Call Comprehensive Vein Center in The Villages at 352-259-5960, or visit our website at www.cvc.net.