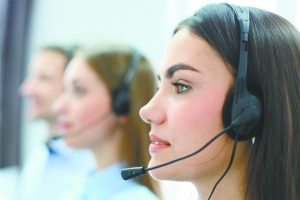 Joining many other companies, organizations and individuals who have come forth to provide disaster relief post-Irma, UnitedHealthcare, Optum and UnitedHealth Group (NYSE:UNH) and its employees have donated more than $1.5 million to support Florida communities affected by the storm, including the Florida Disaster Fund, local community food banks, Habitat for Humanity, Humane Society, Feeding Florida, Save the Children and Red Cross Irma Fund.  As part of this outreach, more than $750,000 has been raised to-date from a 2:1 match for employee donations toward disaster-relief efforts.  The companies are also providing incentives and support to employees who volunteer.
Recognizing stress
Stress is a physical and psychological response to a demand, threat or problem. It stimulates and increases your level of awareness, also known as the "fight or flight" response. The response occurs whether the stress is positive or negative. Positive stress provides the means to express talents and abilities. But continued exposure to negative stress may lower the body's ability to cope, which may lead to prolonged health issues.
Your signs of stress may be different from someone else's. Some people get angry. Others have trouble concentrating or making decisions, and still others will develop health problems. The good news is that stress can be managed.
Managing stress
Even before Hurricane Irma, Florida ranked 40th among all 50 states when it comes to poor mental health days, according to United Health Foundation's 2016 America's Health Rankings.  The ranking is based on the number of days people unfavorably assess their mental health, which can affect their wellbeing and quality of life.
Poor mental health days can affect every aspect of one's day, from your drive to work to running errands before your child's soccer practice. So what can be done about managing stress and preventing tough days ahead?
Suzanne Perkins, vice president of customer analysis and solutions for UnitedHealthcare, says that first, we must understand that stress is here to stay – a modest amount of stress, offset by periods of relative calm and security, is normal. But high levels of stress can be dangerous to your health, leading to headaches, back pain, fatigue, upset stomach, anxiety, depression and heart problems, all of which are tasked at higher levels when it's hot outside.
This kind of collective, broad based outreach is what keeps Florida strong.  In addition to the structural damage, many people are also dealing with post-hurricane mental stress as they work on cleaning up and trying to restore some semblance of normalcy in their lives.  To assist with this, storm-affected individuals also have access to a free, 24/7 emotional support help line, 866-342-6892, being provided by Optum for as long as necessary. The service is free of charge and open to anyone. Callers may also receive referrals to community resources. Along with the toll-free help line, emotional-support resources and information are available online at
www.liveandworkwell.com
.
"We are deeply concerned for the people affected by Hurricane Irma, and we are committed to supporting local communities as they recover and rebuild," said David S. Wichmann, president, UnitedHealth Group. "We are also taking action to ensure the people we serve have easy access to the care they need."
www.uhc.com