By DR. ROBERT LUPO, D.C.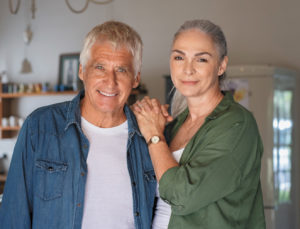 With remarkable outcomes, GAINSWave is growing in popularity in regard to treating erectile dysfunction (ED) and Peyronies Disease, yet it's also used as a preventative treatment. GAINSWave treatment is available for any man looking to enhance sexual health and performance. A medical condition like ED or Peyronies disease does not have to be present for men to benefit. In fact, many healthy men without an issue opt for treatment to "biohack" or optimize their performance as a prevention method.1
How Can GAINSWave Prevent & Treat ED?
The GAINSWave is a revolutionary, non-invasive treatment that addresses the underlying causes of ED. GAINSWave uses scientifically proven technology through soundwaves to stimulate blood circulation, tissue regeneration, and removes plaque build-up. These soundwaves or 'shockwaves' also are beneficial in preventing the buildup of plaque and increasing blood vessel growth and circulation.
Traditional treatments for ED, such as pills or injections, lose effectiveness over time and have to be used every time a man wants to engage in sexual activity. GAINSWave helps men to feel like themselves again and to enjoy their lives.
GAINSWave utilizes high frequency, low-intensity soundwaves to improve blood flow to the penis, remove micro-plaque, and stimulates the growth of new blood vessels. GAINSWave uses a specific protocol designed to optimize efficacy, safety, and results. Over 80% of Erectile Dysfunction (ED) issues are caused by reduced blood flow. GAINSWave has developed a protocol to treat ED and Peyronies disease (scar tissue) as well as enhance sexual performance.
Younger Men Should Seek Treatment Early
Men who are just beginning to see ED warning indicators should seek the earliest treatment possible. The reason is that it has been well documented that if early diagnosis and treatment are started when a man is younger (the 30s, 40s, 50s) there is an increased chance that the ED will very
likely no longer need medical treatment and their arteriosclerosis can dissipate. There have been multiple peer-reviewed studies that indicate that GAINSwave treatment can potentially cure ED in some patients. The sooner you intervene with treatment, the better your outcome will be.
Men are Preventing ED with GAINSWave
Many men are now understanding the importance of this technology and how it can benefit them in the long term. GAINSWave offers immediate results that are cumulative. Much like living a
healthy lifestyle, starting GAINSWave treatments early is another way men can be proactive about their health.
SEEK EARLY TREATMENT & DON'T JUST MASK YOUR SYMPTOMS—TREAT THE ROOT CAUSE!
Total Nutrition & Therapeutics
At TNT, their goal is to empower you to achieve your optimal state of health. Their vision is to create a wellness mindset momentum that is infectious—
leaving obesity, illness, and disease behind—for lives that are truly healthy. Looking better, feeling better and functioning optimally is the key to a life of vitality! Let them help you achieve wellness for life!
Call them to day to schedule your appointment at (352) 259-5190.
Total Nutrition and Therapeutics
809 Hwy 466 Unit 202-C
Lady Lake, FL 32159
352.259.5190
www.TNT4ME.COM
Source: GainesWave
https://www.biospace.com/article/releases/mobility-spine-and-
sports-is-helping-men-wave-goodbye-to-erectile-dysfunction-
with-cutting-edge-gainswave-treatment/