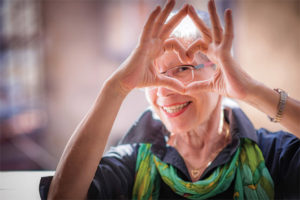 April 16 is recognized as National Healthcare Decisions Day – a day for everyone to take time to update and make decisions about their healthcare choices for today and the future.
In honor of this day, and in an effort to help provide needed resources to seniors, Gulfside Healthcare Services will be holding a free community health fair for seniors and caregivers, "Navigating Through Healthcare." The fair will be Tuesday, April 16 from 9 a.m. until 12 p.m. at Gulfside's Corporate Resource Center, 2061 Collier Parkway in Land O' Lakes.
The health fair will feature a "Healthcare Navigation Table of Experts" available for one-on-one consultation and assistance with healthcare needs, including advanced directives, elder law, on-site physician, benefits assistance, and more. More than 15 vendors from the community will be set up at the fair, and free blood pressure checks will be provided by the Gulfside nursing team. Free copies of the Five Wishes, a living will booklet, will be distributed. Everyone in attendance will be entered to win door prizes provided by the vendors.
For more information about the fair, or to set up as a vendor, contact Kirsty Churchill, Director of Community Relations, at 727-845-5707 or info@gulfside.org.
About Gulfside Healthcare Services:
Gulfside Healthcare Services, formerly known as Gulfside Hospice & Pasco Palliative Care, is a non-profit organization serving the community for 30 years. Its three lines of business include Gulfside Hospice, offering care for patients at end of life, Gulfside Palliative Care, providing treatment options for those with chronic illness, and Gulfside Home Health, helping patients stay independent through skilled nursing and rehab at home. For more information about Gulfside Healthcare Services, visit www.Gulfside.org or call 800-561-4883.