By Alex Anderson,
Senior Associate Pastor at Bayside Community Church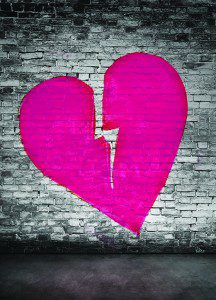 The songwriter and performer Bruce Springsteen was right when he wrote,
"Everybody's got a hungry heart…"
Inside of every human is this need or hunger.  Sometimes we try to fill it with love for another person, but for some reason…another person is not the answer.
Sometimes the hungry heart destroys the very things we love and want.
Springsteen goes on to sing,
"We fell in love, I knew it had to end…we took what we had and we ripped it apart…everybody's got a hungry heart…don't make no difference what nobody says…ain't nobody like to be alone…everybody's got a hungry heart."
I do believe our hungry heart is about loneliness, not for another human…but for God himself. We were created in the very image of God (Genesis 1:26) but when man left God…man missed, and still misses, God. They had a bond that filled man with joy and satisfied his heart like nothing else.
C.S. Lewis calls this the, "Numinous Awe."  It seems to be built into mankind, this ravenous hungry heart to know God. And it's so strong nothing can fill it but God himself.
Psalms 34:8 says, "Taste and see that the Lord is good."
And the truth is… If you don't get that deep ravenous hunger in your heart satisfied by Jesus you will starve to death spiritually, while eating everything else.
So how do you do that? How do you find the true satisfaction that calms your hungry heart
If you are a Christ-follower, then you know how to do this. You…'do again'…something that you have already experienced when you asked God to be your Lord and Savior. You "make up" with God and you're back to stay.
You are so glad to be back together. Glad that God owns you and your life. So you decide to be happy because God owns you and is your life partner (Philippians 4:4).
Feel the pleasure, the joy and the delight again about Jesus being your master. Let this fact cause you happiness, pleasure and delight.
Be full of joy because Jesus paid a high price for your life. (1Corinthians 6:19-20).
Let the reality of what He has done sink over you.
Not only are you in His family now, but you can live the life of a victorious and joyful person of God; with all the rights and privileges of a child of rich royalty.
"You are my child says the Lord…my very rich child says the Lord…let the riches of your heart begin to overflow into all of your life." (3 John 2)
You can, should, and must rejoice always in the Lord…way before anything changes physically in your life.
The seed of hope and joy is there if you have become one with Jesus Christ. His seed is within you. If your hope is nonexistent then find the seed once planted deep in your heart by the Holy Spirit.
Like a precious pearl search for it (Matthew 13:45).
When you find it (that small seed), clean it up. Polish it and put it in the center room of your heart, shine the brightest light you can find on it and let its magnificent beauty captivate you. Stare at it with intentional focus as though you are searching and waiting for hope itself.
Its magnificent light will light up your life.
For it will change everything about you as you clearly see and feel the love that God has shed in your heart…that is for you (Romans 5:5).
It is so worthy of your time my friend to mediate and think about Jesus, again.
Whether things in your life are going well or not…you have the power of a Christ-follower to focus on Jesus…the author and finisher of your faith and the centerpiece of your heart.
Bon Appetit!
To your spiritual health,
Alex E. Anderson
Senior Associate Pastor at
Bayside Community Church
Author, Dangerous Prayers
alex.anderson@alexanderson.org
www.dangerous-prayers.com
mybayside.church