By Parveen Vahora, M.D.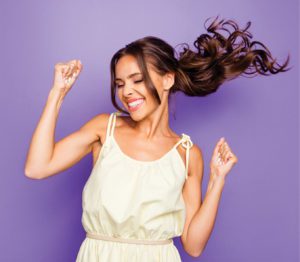 The past few months have been a time of change and readjustment for us all. Dr. Vahora is pleased to announce she will resume wellness exams in June! If you are having any unusual or painful gynecological problems, don't ignore your symptoms! Many people may be apprehensive about visiting a doctor's office, but you can rest assured that Dr. Vahora and her staff have implemented rigorous protocols for safety and hygiene. Connie, ARNP and Dr. Vahora are available for all your gyn needs. However, if you are not feeling well or think you may have Covid 19, please see your primary care provider.
Dr. Vahora and Connie are seeing appointments in the office; nevertheless, if you need a telehealth visit, they are still able to accommodate you via a virtual appointment. Prescriptions can be called into your pharmacy of choice, or you may need to also have an actual physical examination or procedure, depending on your circumstances. Please call the office to find out more information.
In-Office Protocol
• The staff is taking extra precautions and stringent disinfecting measures.
• Appointments are spaced out, so that patient to patient contact is limited.
• All staff are wearing PPE (personal protective equipment), masks, gloves, etc.
• Patients are asked to wear a face covering and will be asked to wash their hands upon entering the office suite.
• We are asking to limit visitors with the patients and they also are being asked to wear a face covering and wash their hands upon entering the office suite.
• You do have the option to wait in your car after checking in with the office. We will text you when Dr. Vahora or Connie are ready to start your visit.
• If you have a fever, cough or symptoms of COVID-19, you will be asked to contact your PCP and will not be seen in the office.
• You have the option to schedule a TeleHealth/Virtual visit instead of in the office.
Even during a challenging time like this, Dr. Vahora and Connie are here for you!
Wellness Exam & Pap Smear
Women should have a preventative wellness examination once a year. For women with gynecological conditions such as a history of HPV, precancer, cancer or other genital disorders, they need more frequent exams as directed by their gynecologist to monitor their needs and to keep them healthy.
The latest guidelines for pap smear are as follows:
• Women aged 21–29 years should have a Pap test alone every 3 years. HPV testing is not recommended.
• Women aged 30–65 years should have a Pap test and an HPV test (co-testing) every 5 years (preferred). It also is acceptable to have a Pap test alone every 3 years.
Most insurances cover a pap smear as part of your yearly wellness examination once a year, with no copay or deductible cost the patient. It is best to see your gynecologist or woman health care provider yearly for your wellness, and they can decide with your history whether you need a pap smear or not. Annual gynecological exams are essential to early diagnosis and successful treatment.
Don't Wait—Schedule your Wellness Exam Today.
About Dr. Vahora
As a board-certified, fellowship-trained laparoscopic gynecological surgeon, Dr. Parveen Vahora takes care of the entire woman, from child-bearing years through menopause and elderly treatment. At her private practice, she made the deliberate decision to focus solely on gynecology in order to provide the highest quality of care, focusing on getting to know each of her patients on a personalized level to foster long-term relationships. Dr. Vahora believes there is more to a woman than her uterus, and she works to inspire women to live their best life by providing compassionate care.
Dr. Vahora completed a fellowship in laparoscopy and pelvic surgery at Celebration Health, Florida, after her OB/GYN residency at Drexel University. Having performed the first single-site hysterectomy in North Pinellas County, she is highly acclaimed by her peers. She is loved by her patients because she truly listens to their thoughts and concerns. She was also the first physician in the area to offer patients the innovative MonaLisa Touch laser procedure. Dr. Vahora specializes in minimally invasive surgical techniques and adopts principles of Enhanced Recovery After Surgery (ERAS), designed to achieve early recovery for patients undergoing major surgery.
About Connie, ARNP
When it comes to women's health, the individual is Connie Moler's highest priority. She believes caring for a patient means taking the time to understand their concerns, and what is unique about their situation. Connie received her Bachelor's Degree in Psychology from Indiana University before going on to Vanderbilt University, where she earned her Master's in Nursing. She knew early on that she wanted to work with women, and she became a board-certified Women's Health Nurse Practitioner soon after graduating. She then went to work at The Women's Group Of Northwestern in Chicago, where she practiced for ten years. After a decade at that prestigious institution, she and her family moved to Florida, where she worked at Partners in OB/GYN in Tampa for thirteen years. Partners in OB/GYN is a large practice, and home to a team of fantastic doctors, but Connie was thrilled when the opportunity arose to work at Dr. Vahora's private practice.
Medical care, for Connie, has always been about putting the patient first. At Dr. Vahora's practice, Connie is empowered to make decisions on-site, involving the patient whenever possible. No decisions are made externally, and each patient can take comfort in knowing their care is in the hands of nurses and doctors who have spoken with them directly and taken the time to understand their issues. This is particularly important for the services Connie provides, which include everything from well women care, to contraception, and the evaluation and treatment of health problems.
FOR APPOINTMENTS CONTACT US:
Email info@ParveenVahoraMD.com
Text Line: (813) 548-4412
Phone Line: (727) 376-1536